On this page, you'll find all Big Time Gaming slots by one of the best providers who have continued to surprise us with every new slot they release. If you love BTG video slots, this is the page to be.
Almost every game provider likes to think of themselves as innovators and game-changers. Very few achieve it. Some managed to stand out from the pack by just creating online slots better than anyone else, like the NetEnt slots.
Some have been at it for so long that they have become household names. These include the huge Novomatic slot machines or the SG Interactive megalamoth who owns the big names such as Williams, Bally, and Barcrest.
And then there's Big Time Gaming or the BTG slot games, which genuinely have changed how many people play. This is primarily thanks to their Megaways slots with 117,469 ways to win, incorporating wonderful mechanics and even better themes.
They've been incorporated by so many other software, and they have yet to rest on their laurels, just churning out the same games again and again, instead of finding new ways to surprise us. Here's the whole list you'll find to play at Big Time Gaming casinos online.
Recommended BTG mobile casino: Play the games and plenty of exclusives at Leo Vegas Casino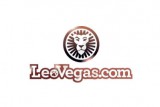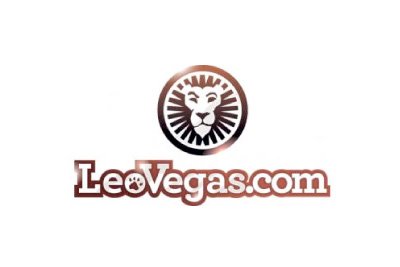 Play a huge range of mobile and online slots at Leo Vegas casino and enjoy their exclusive LeoJackpots Games, where you could win millions.
18+ Please Gamble Responsibly. Wagering Requirements -
T&Cs Apply
---
The Different Types of BTG online slots
We're not going to lie. As a casino software, Big Time Gaming is one of those studios that seem to pop out of nowhere.
One day, we started noticing a few interesting and new video slots with some fun new mechanics, and then suddenly all we could hear about was Megaways this, and Megaways that, and there's a new Megaways slot machine every single day.
But people forget that they've been around for years, leaving behind many colourful slots full of wonderful themes and game mechanics that should be appreciated.
How much can I bet on Big Time Gaming?
The thing about having a wide selection of games is that you'll find all sorts of bets – in fact, many of these casino slot lists will tell you that you can bet as little as 0.01 in coins, making it sounds so impressive.
But a more cynical person may point out that most of the Big Time Gaming video slots tend to have a million ways to win, so does that mean they have a high minimum bet?
Surprisingly, no. Mostly you can find so many real money slots with a low minimum bet of just 0.10 a spin, maybe 0.20 for a big Megaways game. So well within the budget of most.
As for the maximum bet, that really isn't as great for High Limit slot players. Yes, some have a high limit of 400, but to be honest, most of the casinos tend to limit it to around 20 or 40 a spin.
Why? Because the wins are so high, no one wants to risk high-limit gamblers walking away with hundreds of thousands of cash.
What casino themes will we be able to play?
Whilst the selection of fruit machines may not be as huge as providers like Microgaming slots which have been going on for years and years, there's certainly enough to get an idea of what you might expect.
This is, to be honest, a kind of cartoon realism that is hard to describe. What is cartoon realism? Well, its drawing and animations, done with a huge amount of detail that will have you looking for all the small touches.
Like the pouty face on the Red Queen in the White Rabbit slot or the changing background moving as the little Knight figure runs across your screen in the Holy Diver game.
What they don't do is boring. It's colourful and looks like you could touch it, but it's so hyper-realistic that you'll happily lose yourself in this world.
From hanging out by an exploding star in StarQuest to searching for treasure in the south American jungles of the Temple Quest Spinfinity game, there's a little thrill to each spin.
What are the BTG Megaways slots?
So let's jump straight into the stars and glamour of this casino game provider because, at the end of the day, we can talk about all the past slots, but what everyone wants is the famous hits that made BTG famous.
Working out how to play Megaways mobile slots is half the battle, and not as hard as it might seem.
When you open up a Megaways slot game, the first thing you'll see is at least 6 reels. Usually, you get a Horizontal bonus reel at the top that covers reels 2 to 5, and spins from left to right.
How many rows of symbols will you get? Well, that's where things get interesting.
Because the rows of the reels change from reel to reel. So reel 1 can have 3 rows (or 3 symbols) and then reel two can have 7 rows (or 7 symbol), and the rest fluctuates between those two numbers.
If all 7 reels show 7 sets of symbols on each, you get the maximum amount of 117649 ways to win. The symbols on that horizontal reel also count, making this a madness of a game.
What makes Megaways slots so special?
Honestly, it's the fact that these are generally super volatile slot games, meaning they have big top prizes.
But because they are constantly changing the numbers of symbols per row, it feels a little friendlier than volatile machines such as the Kronos slot review or Wolf Run by IGT.
You get lots of little wins, often making you feel like there is lots of action to be found, even in the base game. It's one of those features that, like walking, wilds and free respins of the reels, makes you feel like you are getting value for money.
Sure, most of them out there tend to follow the following format:
You get a base game with wilds, scatters, and avalanching reels. Everyone destroys symbols, and more come tumbling into the place. During the free spins, every single win increases the multiplier on the side of the reels.
More interestingly, you can do so much with that concept. There are no features you can't add to make this concept more interesting or make endless copies with different themes.
Licensed Megaways games by other studios
Big Time Gaming has a lot of Megaways games, but not every Megaways online slot is by BTG.
That's because this game studio has done a very clever thing and licensed the mechanics to other studios.
It means that NextGen Studios have created the Medusa Megaways slot game, and you can also play the Red Tiger Games Dragon's Fire Megaways.
How does this work? Well, these other studios simply pay Big Time Gaming for the rights.
It's like if they have a secret sauce for BTG burgers, and then other studios buy the secret sauce to put it on their burgers, but they have to pay to get that sauce.
What's the best of its kind? Well, we've mentioned a couple, but if you are looking to find something a little different, then you could also find the Temple Tumble slot review or the Raging Rhino slot Megaways by WMS.
What're the best Big Time Gaming online slots?
But forget all those other burgers – why eat at McDonalds when you can get home-cooked food straight from BTG?
And yes, the best tend to have 117,649 ways to win because that's what they are famous for. But there are a few in here that might surprise you:
The Final Countdown Megaways: With synced reels and walking wilds, we loved this version of BTG
Bonanza Megaways: the game that changed everything
Holy Diver Megaways: great soundtrack and clever mechanics
Opal Fruits Megaways: a simplified version, great for beginners and advanced players alike
Temple Quest Spinfinity: Only 40 paylines, but a good showcase of what BTG can do with fewer bet lines and just as many features.
If you don't know where to start, Opal Fruit is actually a really good place to start because you get a little bit of everything they do best.
Because you know that when you open up a Big Time Gaming mobile slot, you'll get something a little bit different and almost always full of fun.
Start Playing at Casumo »