Mobile Player wins €5,000 on Lucky Angler Touch
Who says idleness doesn't pay? For one lucky mobile player, boredom won him €5,000 in one day.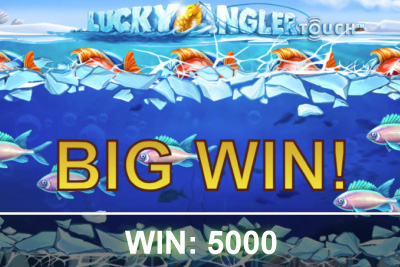 18+
The weather outside was frightful. But the slots were so delightful. And since he had no where to go… Håvard went ice fishing on the mobile slot Lucky Angler Touch from NetEnt.
(Sure, that song sounded better in our heads before we finished that sentence. But we are sticking by it.)
So there he was, bored, idle, with nothing to do, when he took out his phone and started spinning. After only 10 minutes he caught a Big Win and won €4,560 in one spin! Overjoyed, he didn't care about the bad weather outside, just the fact that this was clearly his lucky day.
To make things all the more exciting, he got a phone call from Vera & John telling him that his win would be topped up to a round €5,000 after being that days highest winner.
A promotion that the friendly casino have set up to last until the end of August, every week they are guaranteeing a winner of €5,000. You just have to be the biggest winner of the day.
So what is Håvard going to do with his winnings? Treat his friends to a feast to end all feasts. Plus, with the extra top up from Vera&John, he'll be buying an expensive bottle of champagne for the winner's toast.
Now here's one guy who knows how to celebrate a big win.
Head over to Vera & John mobile casino now to try your luck!
---