It's not quite a cool million, but close enough that this one lucky player is will be counting the lucky stars that he played at Videoslots casino this week.
Released only 6 weeks ago, Relax Gaming's Dream Drop jackpot launched. Today we are proud to announce the very first winner of these gloriously different jackpots, and how one lucky player who got the mega jackpot.
The gambler, who wants to remain anonymous, won €997,779.17 on Snake Arena Dream Drop slot on the ever popular Videoslots casino.
It was a big day for the casino, the winner, and Relax Gaming who has proven that their out-of-the-box jackpots may just be what we need to be excited about progressive jackpot slots again?
The First Dream Drop Mega Jackpot Winner
The lucky person may be the first to win the Mega Jackpot, but there have been 330,000 individual winners to date.
These winners have triggered the other four jackpots available in the Dream Drop slots, often enough that players all over the world have started to notice. And the more you notice, the more players play, and the bigger the prize pot available.
Simon Hammon, Chief Product Officer at Relax Gaming, said: "It's a massive understatement to say we are delighted about this announcement. It's gratifying to release a product that guarantees a huge payout and to live up to that promise."
What had not been won yet, was the Grand Jackpot. That is, until last week.

How the Mega Jackpot works in the Dream Drops slots
Currently, the Dream Drop jackpots are only on two slots, the Relax Gaming's Temple Tumble 2 and Snake Arena slots. This is only the beginning with more being added by the end of the year.
The jackpot spin is randomly triggered. You'll get one spin to land a DD symbol on each of the 5 reels. If you do you trigger the Dream Drop Bonus game. You'll get to spin a wheel where you'll win any one of the 5 progressive jackpots: rapid, midi, maxi, major or mega.
This time around, the lucky player hit the Mega jackpot and won €997,779.17.
Guaranteed to trigger before 1 million in cash… this time
The Dream Drop jackpot is unusual, in that as you play you can see how close you are to the limit. And by limit, these Dream Drop bonuses have a 'must drop' amount.
The first time the Mega jackpot triggered it had to trigger before it reached 1 million. The next time the level is increased by half a million. So the guaranteed 'must drop' amount is before it reaches 1.5 million.
This will continues, each win increasing the guaranteed amount by half a million until the Dream Drop jackpots reach 10 million.
The Major jackpot, on the other hand, will always trigger before it reaches half a million in cash. If you don't know when the mega jackpot will hit, at least you know you have a second big jackpot to hit.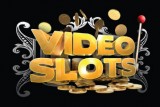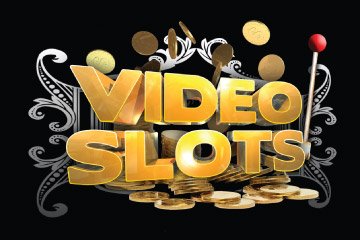 Videoslots Casino site gives you over 5000 slots to pick from, over 100 different providers, free slot tournaments, and a generous welcome bonus offer to let you test out their slots site in style.
Try VideoslotsVideoslots Review
18+ Please Gamble Responsibly. Wagering Requirements -
T&Cs Apply
The Winning Casino Game: Snake Arena Dream Drop slot
This time around the slot game that triggered the big win was none other than the Snake Arena Dream Drop slot.

A 5×5 grid game, this is a very simple concept, with 30 paylines and an RTP of 94%. It's low, but this is a jackpot slot game after all, so 12% of your RTP goes towards building those pots.
"This kind of win adds to the excitement, anticipation and escapism that players look for in our products and we can't wait to see how this impacts the continued uptake of our games that feature the jackpots." Simon Hammon continues.
The game itself is full of action, with expanded wilds and free spins feature where you catch progressively bigger wilds thanks to a snake-eating symbol on the reels. It feels retro and fresh all at once.
Relax Gaming are a one-of-kind game provider, that recently won the Best Mobile Gaming Software Provider at the EGR B2B Awards. And that's just the latest of their long list of awards.
In other words, they stand out for doing things a little bit differently.
Take a Spin at Videoslots Casino »
What are the Dream Drops jackpots?
They are unique jackpots on the market. These five linked progressive global jackpots have a guaranteed level where they must drop before they are reached.
The Dream Drop jackpots give you high frequency, high value, with fast-paced action helped by the fact that a guaranteed 60% reseed value of both the major and the mega jackpot, allowing them to grow higher faster.
The Mega Jackpot is boosted every 2 wins with an increase of 500k, and a cap of 10 million total. Euro up to a cap of 10m Euro providing huge wins and marketing capabilities.
Play Relax Gaming slots at Videoslots Casino
And where was the big win won? No where else but Videoslots Casino.
If you think the gambling site is well named, you'll be right. The casino currently has over 7500 unique games available to play, depending on where you live in the world.
Matthew Piscopo, Chief Product Officer at Videoslots, said: "Videoslots is super excited for the lucky customer, and we really hope they have great fun spending their winnings. We're also delighted to be the first casino to play host to a Mega Jackpot winner, thanks to our great friends at Relax Gaming whose content is always well-received by our players."
In reality, it's a match made in heaven. Two partners who pride themselves on creating varied and exciting platforms for gamblers to play.
Time to play and find out if you could be our next big winner story on LuckyMobileSlots.com.
Start Playing at Videoslots »
Get 11 Free Spins Bonus + 100% up to €$200 Bonus
T&Cs Apply