One of our most frequent and often asked questions by those getting started playing online slots is a simple one: how many bet lines should I play on slots? The answer is not quite as simple as you might think.
Betways, paylines, betlines, ways to wins… all the same word for the same idea: where do the symbols line up on a slot machine to get a win?
How many lines you should play on a slot machine depends on your experience level. Generally speaking, if you are just starting out on your slot betting journey, it's better to keep things simple; choose a slot with 20 paylines or less. This will allow you to budget wisely and clearly start to understand how paylines work.
However, considering that casino slots online can now have anything from 1 to 117,649 ways to win and more, are there really no other options for beginners? And more importantly, is there an optimum number of paylines that give you the best odds of winning overall?
It's easy to get lost and confused in the numbers. We explain exactly how many paylines you should be playing regardless of whether you are starting out or have been playing for a while.
As a beginner or casual gambler, how many lines should I bet on slots?
Just starting out in casino? The obvious answer is to play classic slots. Classic slots are fruit machines with only 3 reels and 1 to 5 paylines. Most of the time, they have the paytable sitting by the side, and it's easy to see where and how you get wins. There are few to no bonus features.
But we think most gamblers can handle more complicated video slots from the get-go. The features and exciting wins are part of the fun of gambling on slots. And ultimately, you can win more on 5 reel slots than on 3 reels.
Beginners should bet on 10 to 20 line video slots that pay from left to right on consecutive reels. As a bonus, they should also have clear, simple features, a decent paytable and a high Return to Player Rate (over 96% is recommended).
Even if you've never placed a single bet at an online casino, we are willing to bet that you can read. This means you can look at the paytable of the machine and see where the symbols need to line up to get you a win.
Do paylines affect how much you can win?
When comparing two or more different slots how many paylines a slot has will not tell you whether you can win big or not. When playing on just one slot it's always best to play the maximum number of paylines to increase your odds of creating a winning combination.
Overall, the in-game features, the slot volatility, the Return to Player Rate, and the paytable value of the pay symbols will affect how much a slot pays out far more than its payline. But it can be a factor. Slot maths are complicated.
The Sticky Bandit Trail of Blood slot has a top win of 17,279.5x your bet, thanks to its free spins bonus and only 10 paylines. On the other hand, the Flip Royal slot by Quickspin has only a 433x your bet max win and 10 payline. Neither has multipliers to help boost those numbers.
The main difference? The volatility. One barely ever pays, but when it does, it pays big. The others pay little and often. Guess which is which? And guess which is better for beginners?
It's one of the reasons you should always read the LuckyMobileSlots.com slot reviews. We give you the full picture of every new slot release online.
Related: Take a look at our best low volatility slots list.
Top 5 slots for beginners with 10-20 betlines:
We've picked slots that give you a whole range of paylines but ultimately fulfil the basic requirement: teaching you how to play slots online, whether that's getting you comfortable with paylines, volatility, or features.


These are all low to mid-volatility slots:
We've put them in order of how to play, but you could probably get started on any and have a good time.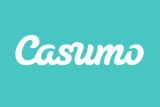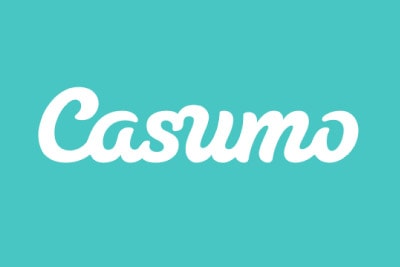 Casumo Casino provides you with a wide range of casino slots full of bonus features and big win potential. Play huge jackpot slots or enjoy their bonus-filled casino loyalty program. Go take Casumo for a spin with or without their welcome bonus and we bet it won't dissapoint.
18+ Please Gamble Responsibly. Wagering Requirements -
T&Cs Apply
How many lines should I play on video slots as a more experienced gambler?
If you know the difference between a way to win and a payline, chances are what you are really asking is: how many lines should I play to give me the best odds of winnings on slots?
Experienced gamblers can afford to ignore paylines altogether and enjoy more creative ways to get symbols to pay out, from win-all-ways to cluster pays to changing Megaways. These generally tend to also have a bigger selection of volatile high paying slot machines.
And while it's true that more paylines don't mean more wins, that theory changes when you head into betways territory.
A 243 ways to win slot has the potential to pay out more than most 20 payline slots. Equally, a 117,649 Megaways slot will be capable of paying out more than a 243 ways to win machine.
The potential is in the number of features and the different ways the game can afford to give you wins. The more creative the features, the more creative the wins.
Top 5 slots for advanced play with no betlines
If you are reading our slot tips, we will assume you are looking for more than the usual selection of 'Book of Ra' slots or Jackpots. Instead, you want something different that stands out from the crowd, with the opportunity to win big.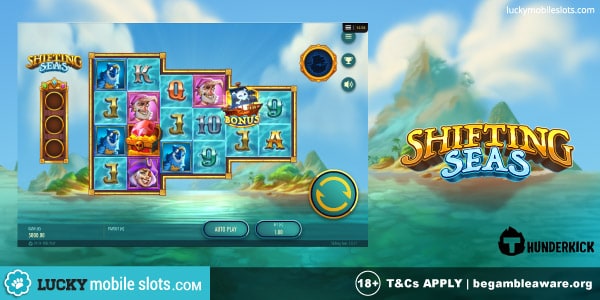 All these slot games are dangerous high variance high win slots with no paylines:
We could go on forever, but we hope that this is enough to get you excited about playing volatile high-win slots with no paylines.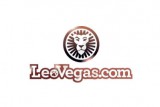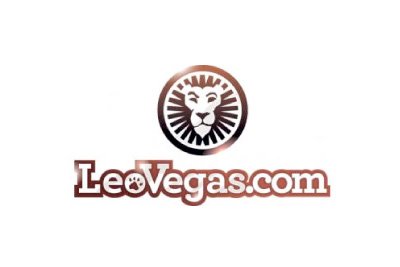 Play a huge range of mobile and online slots at Leo Vegas casino and enjoy their exclusive LeoJackpots Games, where you could win millions.
18+ Please Gamble Responsibly. Wagering Requirements -
T&Cs Apply
What do lines mean on a slot?
A line or payline is the exact place symbols must fall on a slot machine to pay out money.
In a traditional one payline classic slot, symbols must fall directly next to each other horizontally, from left to right, on each of the 3 reels.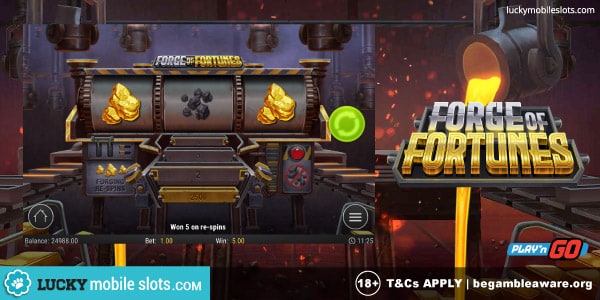 If you have 5 paylines, you have 3 horizontal lines (one on each row of the 3×3 slot), and two crisis cross diagonal lines. You get a win if symbols fall within any of these grid patterns.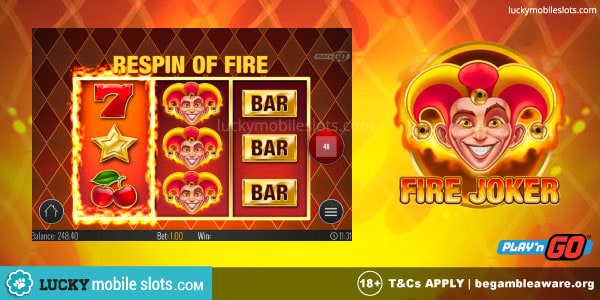 The more paylines you have, the more complicated the grid pattern. This is mostly true of 5 and 6-reel slot machines.
What are ways to win slots?
Ways to win slots pay from left to right when symbols are adjacent to each other. Then don't need to follow a line; you just multiply the number of symbols per reel to give you the number of ways to win.
For example, a 5×3 reel slot where the exact same symbols fall on every grid space would give you 243 ways to win. Because if you multiply 3×3×3×3×3, it equals 243.
How many ways to win you get depends on how many reels and how many rows of symbols you have available.
What are Megaways slots?
Megaways are like the jacked up version of ways to win slots.
Some of the best Megaways slots tend to have 6 reels, but the number of rows per reel changes from spin to spin. You multiply the symbols as per the ways to win slot and line them up left to right.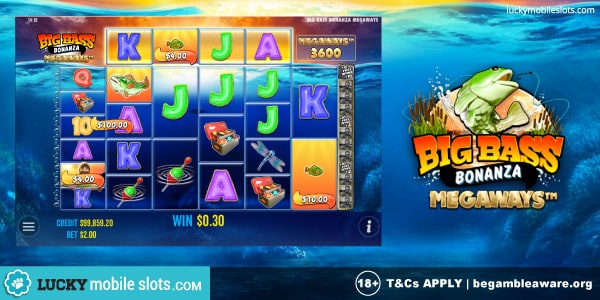 But on a spin, reel 1 might be two rows high, with reel 2 three rows high, reel 3 two rows high, reel 4 five rows high, reel 5 seven rows high, and reel 6 six rows high. Multiply 2x3x2x5x7x6 and you have 2520 ways to win. And that's just one spin. On the next spin those rows will all change again.
The general maximum number of ways to win in a Megaways slot tends to be around 117,649 ways to win.
What are Cluster Pays slots?
Cluster pay slots don't pay left to right or right or left. Instead, they pay when a certain number of symbols (usually around 5 to 8) are touching vertically or horizontally anywhere on the reels.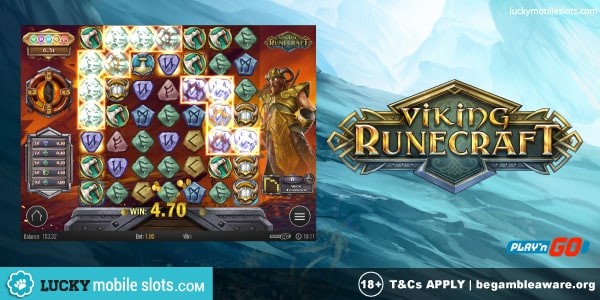 The best examples are the grid slots by Play'n GO Gaming. If you haven't already experienced them, we recommend you go play at your nearest online casino.
Start Playing at Videoslots »
Get 11 Free Spins Bonus + 100% up to €$200 Bonus
T&Cs Apply