As Game Ambassador for Play'n GO studios, we interview George Olekszy on what's next for one of our favorite mobile games studios and which slots you should be playing.
Ever wondered how long it takes to create a slot online? We got curious and figured we'd better ask someone who knows everything there is to know about video slots.
George Olekszy has been immersed in slot machines for the last decade; he's been the head of slots at Merkur Gaming to head of slots and casinos at some of the biggest gambling houses online. Now, he's moved on to what is (in our opinion) one of the best and most cutting-edge mobile gaming studios around Play'n GO.
They were one of the first to realize that the future was mobile. They have since grown to give us some of the best and most interesting online games around – from the Rich Wilde slot collection to starting the grid slots craze with their Energoonz game to some dark and twisted branded rock metal music slots.
Never boring, always unique, we take a deep dive into what makes this studio special and the games you should be playing right now.
An interview with George Olekszy from Play'n GO Studios
You might be wondering what a Games Ambassador is. Maybe you are wondering how to become one (we are basically knee-deep in slots and game reviews anyway, couldn't we get paid, please?)
Unfortunately, playing slots doesn't give you the technical know-how to create slots. Damn.
A Game Ambassador is the glue that keeps the departments together to ensure everyone is on the same page. From the Game Mathematicians to Design and Creatives to Sales and Marketing, someone has to know all the different elements and help translate between the teams.
Think of them as the Yoda of the Jedi order – wise, all-knowing, and if anyone has any questions, the one with all the answers.
Well, we had questions, and George very kindly provided us with answers.

---
1. What is the most popular slot title in the Play'n GO collection? Why do you think that is?
That's a tricky question to answer – it depends on how you define popularity. Our slots are all so different. You could throw up a classic title like Rich Wilde and the Tome of Madness slot, Rich Wilde and the Book of Dead, or something new like Lordi Reel Monsters.
What makes our games special is their world building and memorable character roster; Rich Wilde is pretty much a slot legend at this point.

---
2. Which Play'n GO video slot do you keep returning to play above all the others? What makes it so special?
I really like the Forge of Gems slot as it had some interesting mechanics. I think the innovative 3×1 slot Forge of Fortunes slot will surprise people with how popular it becomes. [Out now at all good online casinos]
But I keep coming back to the Gigantoonz slot. It came out at the beginning of this year and really set the tone and quality for our 2022 portfolio. I think the art style is fresh, with lots of space-bound backdrops and endearing characters to match – like the rest of the Reactoonz series.

---
3. Where does the inspiration for new slots come from? What's the creative process?
The process starts with the game producers. They draw a lot of inspiration from pop culture and our existing IPs. We also like to hear from our fans; game franchises are often born from a breakout title.
---
4. How long does it take to create a slot from idea to release?
We move pretty quickly – it's not easy. Thankfully, our team, from the math side to the game stories developers, work hard week to week. The game development process varies from title to title because we handle legal contracts and get games certified.
As well as entertainment, player safety is paramount.
---
5. Play'n GO went from releasing 1 to 2 games to now up to 5 new video slots a month. How do you ensure the quality stays high?
The Play'n GO team is constantly expanding with new talent, especially with people who get Play'n GO's values, trust, energy, and quality.
Each team has a defined purpose and job role, meaning they can put 110% effort into it instead of spreading their creativity thin.
Whether it's a narrative-driven epic or a classic online slot, each game gets the same attention to detail. That's how we maintain our high quality.

---
6. What, in your opinion, makes Play'n GO stand out from other game studio providers?
I think Play'n GO's ability to really immerse players in new experiences and worlds is the key.
This gives our audience variety because if one game is not someone's cup of tea, you can always try out the following week's game or visit our extensive back catalog.
There really is something for everyone.
---
7. What are the biggest changes you've seen in the creation of video slots in the last 5 years?
Accessibility is a tremendous change. Thanks to the continual advancement in technology, we have more powerful game engines, visual capabilities, and coding at our disposal.
Player safety is definitely at the forefront for everyone these days, although it always has been for Play'n GO.
Regulated markets are moving faster and are becoming more considered in their approach to key issues such as advertising, bonusing, spin speeds, and deposit limits. We couldn't be prouder to be at the forefront of the industry regarding player safety.
---
8. What can we expect from Play'n GO in 2023 and beyond?
Pure entertainment every week. That's it.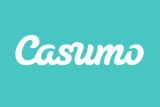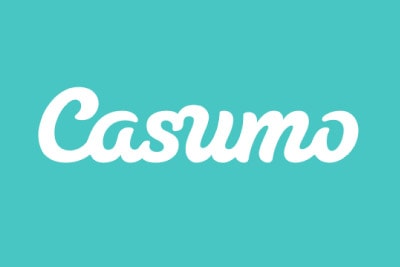 Casumo Casino provides you with a wide range of casino slots full of bonus features and big win potential. Play huge jackpot slots or enjoy their bonus-filled casino loyalty program. Go take Casumo for a spin with or without their welcome bonus and we bet it won't dissapoint.
18+ Please Gamble Responsibly. Wagering Requirements -
T&Cs Apply
What we learned and what to play:
If you've never tried Play'n GO slot games, now is the best time to play.
What we learnt from our conversation with George is that Play'n GO is growing, their team is growing, and we are simply going to keep getting better games.
From our personal experience, pound for pound, slots for slot, Play'n GO has more home runs than most other software casino studios. If you don't believe us, use our advance slot search to load up all 4/5 star slot reviews from Play'n GO. They have at least 1 or 2 a month, if not more. Rarely do they get (if ever) less than the 'OK' 3 stars.
In short, if you open up a Play'n GO slot, you will find interesting mechanics, good odds, and beautiful graphics.
The five Play'n GO slots to get you started:
Most have been mentioned by Mr. Olekszy; some we've added extras for good fun:
Rich Wilde and The Book of Dead slot: the game that put Play'n GO on the map – a classic, wins of 5,000x your bet, the start of a great journey with a brilliant character.
Gigantoonz slot: George's favourite game is a brilliant 8×8 grid slot with cluster pay, avalanching reels, and giant aliens with a top win of 4,000x your bet. It's the latest in a long series of machine features, the popping aliens, and if you love one, you might also want to check out the Energoonz review or the Reactoonz game.
Moon Princess 100 slot: Play'n GO has a whole load of grid slots, but our favourite has to be this anime-inspired 5×5 where you can win 15,000x your bet thanks to some huge multipliers.
Merlin's Grimoire slot: Play'n GP love series, and if you want to be introduced to their Arthurian legends, we recommend you start here. It's got expanding scatter pays, it's got 243 ways to win, and an eye-popping 30,000x your bet max win.
Kiss Reels of Rock slot: One of the game producers loves rock n roll because Play'n Go has one of the largest collections of music slots around – from Def Leppard to Twisted Sister to Sabaton. But our favourite is the classic glam rock band, mostly because you get to travel the world, head to different concerts, and win 50,000x your bet. What can we say? We're basic. We love volatile high win slots.
Forge of Fortune slot: New in 2022, this is simplicity at its best. Not every game has to be complicated to be good, and we loved how this has one paying symbol and one big feature, but still the possibility to win 2,500x your bet. Play'n GO has one of the most interesting classic slot collections around, from the Love Joker slot to the Big Win Cat review. Check them out.
If you are just starting on your Play'n GO slots journey, we envy you. You are about to discover a whole new series of favourites.
Get started at one of our favourite Play'n GO casinos, where you'll find the best collection, generous bonuses and rewards, and the best service around.
Start Playing at Casumo »
Get 100% Bonus Up To €300 + 20 Free Spins On Book of Dead
T&Cs Apply