We investigate the Relax Gaming Dream Drop Jackpot slots: what are they? How can you win? Will they be worth your time and money?
In March 2022, Relax Gaming Studios announced that a very special new type of progressive jackpot slot was about to launch. On May 4th, 2022, the Temple Tumble 2 Dream Drop slot was released, and they proved themselves right.
The Dream Drop slots are unique because they give you familiar progressive jackpots, with exciting 'Must Drop' mechanics that allow you to see how close you are to the prize pot bursting open.
In total, you can win any one of 5 jackpots in the Dream Drop online slots, with the start value of the Mega Jackpot starting at €500,000 all the way to €10,000,000.
Let's take a look at what they are, how you can win, and some of the top Dream Drop jackpot slots you can play today.
Can't wait to find out? Head over to Videoslots casino and start playing.
Play at Videoslots Casino »
Or read our Videoslots review.
What are the Dream Drop slots Jackpots?
The Dream Drop jackpots are five linked progressive global jackpots set on a series of Relax Gaming slots. The Rapid, Mini, and Maxi work as normal progressive, but the Major and Mega jackpot each have a must-win level.
A must-win level is an easy-to-see power bar that gets filled up as the jackpot grows. The jackpot could hit at any point, but it absolutely HAS to hit before it hits the must-win level or fills the power bar.
What makes the Dream Drop jackpots special?
So what makes the Dream Drops stand out from the Mega Moolah slots or the Age of Gods jackpots?
In an interview with iGaming Business, Daniel Eskola, Relax Gaming deputy CEO was clear about his intentions: "Early on in the creative process, we decided that a classic legacy type jackpot was off the table, as the market is already saturated with multiple jackpots like this."
In other words, they wanted to create something that stood out from the pack but still gives the big wins that players love about their favourite progressives.
Highlights include:
High frequency, high value, and high action jackpot slots
A huge guaranteed 60% reseed value of both Major and Mega Jackpots on every win
The Mega Jackpot is boosted every 2 wins with an increase of 500k
Mega Jackpot is capped at 'must win level' of 10m Euros
Major Jackpot is capped at 'must win level' of 500K
All jackpots paid in local currency after being converted from Euros
Not bad for a brand new jackpot slots series.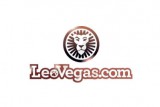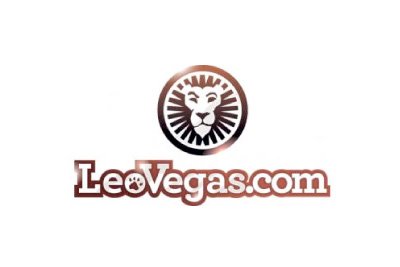 Play a huge range of mobile and online slots at Leo Vegas casino and enjoy their exclusive LeoJackpots Games, where you could win millions.
How to win the Dream Drop jackpot slots
To win the Dream Drop jackpots, you have to play on the Dream Drop slots. These series of casino slots are all unique, but they will all have one thing in common; by the left of the reels, you'll be able to see the size of each of the 5 potential jackpots.
Within the Dream Drop slots, there will be a mini-game that you can trigger randomly or through special symbols. You will then get dropping symbols onto special reels, and when you fill the relevant reels, you win that jackpot.
There are 5 jackpots in total, and the only way to affect your odds of winning is by increasing your bet. The higher your bet, the bigger the chance is to trigger a jackpot slots win.

How much can you win on the Dream Drop jackpot?
Of the 5 jackpots, you are more likely to win the first three jackpots. These work in a more traditional way in that there's no 'must hit' limit.
Rapid Dream Drop Jackpot: seeds at €1 – generally hits before it hits €50
Midi Dream Drop Jackpot: seeds at €5 – Generally hits before it hits €100
Maxi Dream Drop Jackpot: Seeds at €100 – generally hits before it hits €200
The must-win levels are a little different but by far the most compelling.
Major Dream Drop Jackpot: seeds at €25,000 with a must-win level of €50,000
Mega Dream Drop Jackpot: seeds at €500,000 with the first Must Win Level €1,000,000 reaching a limit of €10,000,000
Play Dream Drop Slots at Casumo »
How does the Mega Jackpot work in the Dream Drop slots?
The Mega Jackpot is guaranteed to fall out before reaching 1 million for the first two times. This level is increased by half a million for the next two wins and is then further increased by half a million after each second jackpot fallout.
After the Snake Arena Dream Drop Jackpot Win of July 2022, the jackpot must drop increased to 1.5 million, for example.
The guaranteed level will cap out at 10 million. Once this is reached, it will remain at this level for the foreseeable future.

How much of my bet contributes to the Dream Drop jackpots?
The total contribution to the jackpots is 12% of the total bet placed on any of the Dream Drop jackpot slots.
It doesn't all go towards building the jackpot. Instead, some of that percentage also pays for the high seed level.
12% is quite high for a jackpot contribution – the Thunderstruck II Mega Moolah slot only has a jackpot contribution of 5%, for example.
However, it does allow for a higher starting bet and for those high-frequency wins that make these Relax Gaming slots so appealing.
How do I improve my odds of winning the Dream Drop online slot jackpots?
Like most progressive jackpot slots, a single bet placed at the minimum bet gives you 1 chance of winning a jackpot. Think of it as buying a single raffle ticket into the draw.
If you double your bet, you buy two tickets or double your chances. This is true the higher you bet on any of the Dream Drop slots.
This is fairly standard of jackpot slots – from the Age of the Gods God of Storms to the Mega Moolah slot review. What you have to remember is that big or small, every bet can trigger the jackpot.
So never bet more than you can afford to play.

What are the best Dream Drop slots?
With a growing selection and more new Dream Drop slots to come, it's hard to make a definite list right now. It's like deciding on your favourite child before they all have a chance to prove themselves.
But if you are looking to get started playing these special Relax Gaming jackpot slots, we recommend you start with:
Temple Tumble 2 Dream Drop slot: The first and original is still the best, thanks to its balanced mid-volatility mechanics, 6 reels, and up to 46656 ways to win. This is a brilliant even-handed Megaways slot with sticky wilds and 3 free spins bonus options.
Snake Arena Dream Drop slot: A 5 reel slot with 30 paylines; you are playing on a low to mid-variance machine, perfect for those with smaller budgets who want to last as long as possible to hit the jackpots. Add a wild snake that gets longer with each free spin, and this is perfect for progressive jackpot hunters.
Volatile Vikings 2 Dream Drop slot: By far the highest variance machine in our selection, this game can get you 10,000x your bet in the base game alone – that's without a jackpot. You have cascading wins, multipliers, scatters, and free spins; a little bit of everything you need.
Which slot caught your attention? If you are a beginner, Snake Arena is for you. If nothing but big wins will do, Volatile Vikings 2 is your game.
But the voice of experience says you need something that allows for big wins and some easy spins to keep your budget topped up for the jackpot, in which case Temple Tumble 2 is for you.
More Dream Drop Slots
Money Train Origins Dream Drop
5K Gold Mine Dream Drop
Banana Town Dream Drop
Beellionaires Dream Drop
Volatile Egypt Dream Drop
Tsai Shen 10K Ways Dream Drop
Neko Night Dream Drop
Pine Of Plinko Dream Drop
Grim The Splitter Dream Drop
Templar Tumble 2 Dream Drop
Duelling Jokers Dream Drop
Dream Drop Diamonds
The Dream Drop slot casinos
If you like what you read and want to get playing, then there's only one thing left to do: find the perfect Relax Gaming online casinos with Dream Drop slots.
The good news is that there are plenty of reputable sites that provide you with a safe and fun environment for you to play the very best progressive jackpots.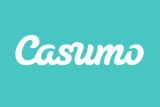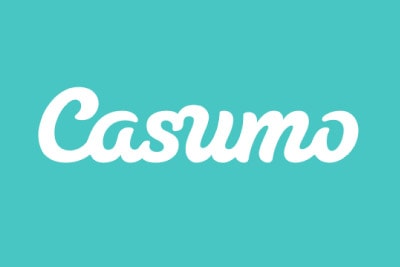 Casumo Casino provides you with a wide range of casino slots full of bonus features and big win potential. Play huge jackpot slots or enjoy their bonus-filled casino loyalty program. Go take Casumo for a spin with or without their welcome bonus and we bet it won't dissapoint.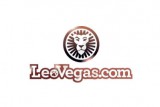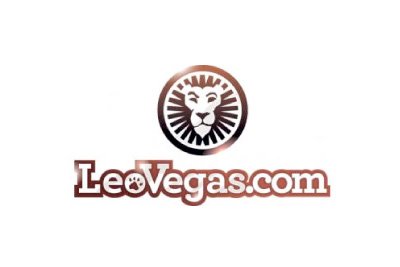 Play a huge range of mobile and online slots at Leo Vegas casino and enjoy their exclusive LeoJackpots Games, where you could win millions.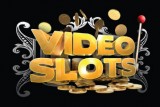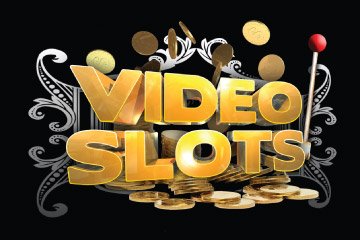 Videoslots Casino site gives you over 5000 slots to pick from, over 100 different providers, free slot tournaments, and a generous welcome bonus offer to let you test out their slots site in style.
Which casino will catch and keep your attention? All three have proven themselves to be 5-star sites, giving players some of the best experiences online.
For our bet, we are partial to Casumo Casino, who, with our exclusive UK Casumo Casino Bonus, gives each player more value for money. And don't worry rest of the world; their welcome bonuses are generous, and their loyalty program even more so.
Head on over there to play the Relax Gaming Dream Drop jackpot slots, and discover a brand new favourite casino along the way.
Start Playing at Videoslots »
Get 11 Free Spins Bonus + 100% up to €$200 Bonus
T&Cs Apply