Big win Rich Wilde slots from Play'n GO have become very popular with players all over the world and we have the full list for you to play.
The Rich Wilde Book of Dead slot may be the most famous, but it's not the only Rich Wilde slot game you should play.
We've put together a guide of all the Rich Wilde slots online to play, how they play, and how much you can win.
Because if you love playing slot machines online, you will love everything these have to offer. From exotic themes to crazy adventures in fantastic mythical lands, these Play'n GO mobile slots will take you on a spin of a lifetime.
This guide is in order of release date: from the oldest to the brand new Rich Wilde slots recently out to play.
Every Rich Wilde Slot Game Ever Released
Every good fruit machine has a good slot theme, and these games take you everywhere. Wherever you want to go to Greece, India, Egypt, or the netherworld itself, there's nowhere this adventurer won't take you.
What do they have in common? Mostly the fact that the main character is constantly exploring and trying new things. This is reflected both in the mechanics, the wins, and the gameplay.
We look at each one and the standouts from the collection.
Aztec Idols slot – 3 stars
The Rich Wilde and the Aztec Idols slot starts the journey in the jungles of South America, with a fresh-faced adventurer chasing the treasure of the Aztec empire.

This casino slot is a fairly basic game with 5 reels and 3 rows of symbols over 20 paylines, with wilds, scatters, and free spins. During the free spins, you'll get an extra symbol paying as a scatter to give you a little extra.
It's not a complicated game, and the reason it only gets a 3-star slot review is because it has a low RTP of 94.15%, and once you get past one bonus feature, you'll probably want to find a harder-hitting slot.
5,000 Coins
5 reel with 20 Paylines
RTP: 94.15%
Slot Volatility: High
Min/Max Bet: 0.15 / 18.75
Is this our first pick of Rich Wilde slots? No. But if you like simple slot games or are total beginners in this slot journey, this is the most accessible game to get you started.
Pearls of India slot – 3 stars
A very high variance game, this Rich Wilde Pearls of India slot game takes inspiration from the iconic Gonzo's Quest mobile slot but adds more.

This is still a cascading reels slot game, but the multipliers are bigger. Every win in the base game increases the bet from 1x up to 2x, 4x, 6x, and 10x multiplier. In the free spins, this increases to a fairly significant 2x, 4x, 8x, 12x, and 20x.
The problem is that most wins don't get past the 4x in the free spins and the base game, making this a little frustrating and dropping that star.
5 Reels with 20 Paylines
RTP: 96.87%
Slot Volatility: Medium/High
Min/Max Bet: 0.20 / 100
Max Win: 25,000 coins
But a 3-star slot review still means it's fun to play, and it's a gorgeous theme set in the beautiful Indian mountains.
Book of Dead slot – 5 stars
If you are going to play only one Rich Wilde online slot, then this is the one you need to head to, especially if you are a fan of big-win games.

This is the game that put Play'n GO slot games on the map. People started to play attention, gambling sites started to use this machine as a free spins casino bonus to invite players through the door, and everyone started playing.
So what if it's a copy of the Book of Ra Deluxe review? The theme is better, the animations feel more modern, and you get a thrill of excitement similar to visiting an ancient Egyptian tomb.
5 Reels with 10 Paylines
RTP: 96.21%
Slot Volatility: High
Min/Max Bet: 0.10 / 100
Max Win: 500,000
The Book of Dead slot is a brilliant 5 reel 10 payline game with a wild scatter that triggers free spins with expanding scatter pays. It's simple, but add a top win of 5,000x your bet, and it becomes a must-play.
Tome of Madness slot – 4 stars
What you have here is a more grizzled and settled Rich Wilde. He's put his adventuring behind him, wears a nice suit, and you could see him having a coffee in his mansion surrounded by the treasures from his past adventures.

But the home of Rich isn't danger-free because one of those treasures is an ancient tome filled with evil from the dawn of creation. Basically, there are tentacles, dark zones, and strange glowing green lights.
The Tome of Madness slot has a 5×5 grid layout where a cluster of symbols pays, and you have avalanching wins with many features and wilds.
5 Reels with All Ways Cluster Pay
RTP: 96.59%
Slot Volatility: High
Min/Max Bet: 0.10 / 100
Max Win: 2,000 time your bet
In other words, if all the other games on this Rich Wilde mobile slots list sound too vanilla, the Tome of Madness will bring you to the brink of madness with a charging portal, exploding symbols, and three types of wilds.
Shield of Athena slot – 5 stars
Just when he thought he was out, they kept dragging him back in! Or at least his Daughter Cat dies as she gets good old Dad back out on the road to chase ancient greek treasure.

And what dad would let his kids chase ancient monsters alone? Not Rich that's who. So you'll find both characters in this 5 reels 10 payline slot game with a top win of 10,000x your bet.
This Shield of Athena slot game has Rich Wilde as the wild symbol and Cat as the scatter. One brings you wins, and the other triggers free spins. But the real star is the shield with the medusa head, which locks into place as a wild and gives you re-spins after re-spins.
5 Reels with 10 Paylines
RTP: 96.25%
Slot Volatility: High
Min/Max Bet: 0.10 / 100
Max Win: 1,000,000 Cash at max bet
See that max win? Not many mobile slot games allow you to steal one million in cash from a casino. But you must be willing to chase a high thrill and a dangerous adventure.
Doom of Dead slot – 5 stars
The training wheels are off, dear old dad is back in retirement in this Cat Wilde and the Doom of Dead slot game, and boy, is she in trouble.

Rich only had to deal with sacking tombs, Cat is dealing with actual mummies in a game that mirrors the Book of Dead, but instead what you have here is added expanded wilds.
You have 10 paylines, 5 reels, and wild scatters that trigger free spins with expanding scatter pays. Only now, you also have the undead who rise out of their grave to trigger bigger wins.
5 Reels with 10 Paylines
RTP: 96.29%
Slot Volatility: High
Min/Max Bet: 0.10 / 100
Max Win: 5,000x your bet
Is this a Rich Wilde slot machine if Rich isn't part of the adventure? We say yes because she has the same DNA as this game.
Amulet of Dead slot – 5 stars
You can't keep an adventurer locked in a mansion forever, and the exciting scents of the thrills of the pyramids are too much to pass up.

Head back to the mysteries of Egypt in the Rich Wilde and the Amulet of Dead slot where you get those traditional 5 reels, 10 paylines and Book of Dead mechanics.
So yes, you have a wild that acts as a scatter and free spins with one expanding scatter symbols that pay regardless of where it lands. But you also get the Toth Wild which comes stacked with a multiplier of 2x, 3x, or 5x.
5 Reels with 10 Paylines
RTP: 96.29%
Slot Volatility: Medium/High
Min/Max Bet: 0.10 / 100
Max Win: 500,000 cash or 5,000x your bet
It's a fun slot game that allows you to give more wins as the paytable isn't as high as you need to hit those multipliers, but the volatility isn't that high. So it's a nice one to start with if you found Book of Dead too volatile.
Cat Wilde in the Eclipse of the Sun slot – 4 stars
Breaking convention, Cat Wilde is off on her adventure, and it has nothing to do with Egypt, ancient books, or expanding scatter pays. This particular game resembles the original Gonzo's Quest slot more than Book of Dead.

With mid volatility, the Cat Wild in the Eclipse of the Sun slot gives you 5×3 reels with tumbling reels on each win. The symbols explode, more symbols humble from above, and your overall win multiplier increases – up to 10x in the base game and up to 70x in the free spins.
Breaking away to do her own thing, this Cat Wild adventurer gives you bigger wins, different features, and an Amazonian roller coaster ride you won't soon forget.
5 Reels with 20 Paylines
RTP: 96.22%
Slot Volatility: Medium
Min/Max Bet: 0.20 / 100
Max Win: 5,500x your bet
We like that in this Cat Wild slot collection, there's a game that is a little friendlier on your wallet without giving up on the hope of reaching the top wins these machines are now so famous at achieving.
Rich Wilde and the Wandering City slot – 4 stars
Maybe he was inspired by his glamourous daughter, but Rich is now heading away from Egypt and into the ancient lost kingdoms of Nepal, where there's a tale of a wandering golden city filled in the snowy mountains.

The Book symbol is still the wild, but the free spins are not the be-all and end-all of this Wandering City slot review. That's mostly because during the base game you can get 2x multipliers over the central 3 reels, helping to create wins as you play.
But, because this is a Rich Wilde slot, when you hit the free spins, one symbol will act as an expanding scatter pay, giving you a great chance of catching symbols over all 243 ways to win and the top win of 10,000x your bet.
5 Reels with 243 ways to win
RTP: 96.2%
Slot Volatility: Medium/High
Min/Max Bet: 0.10 / 100
Max Win: 10,000x your bet
Mixing genres always bring out something interesting, especially with more ways to win and cumulative multipliers for those who want to break away from the monotony of the 'Book of' games.
Cat Wilde and the Lost Chapter slot – 4 stars
It turns out that when Cat last visited her dad, she noticed something strange… some pages were ripped out of the Book of Dead. In fact, a whole chapter was missing! It meant only one thing; she must go back and finish her father's work.

In the Cat Wilde and the Lost Chapter slot, you are back in ancient Egypt, set to 5 reels and 10 paylines, where you have your separate wild symbol and a pyramid scatter that trigger the free spins bonus with expanding scatter pays.
This version of the genre is a little more chaotic, however. On each bonus spin, the expanding scatter pay symbol will change and isn't set. You can also trigger unique pyramid spins within the free spins, but this time with a set expanding scatter pays. It's like a bonus within a bonus or a hidden chapter within a book.
5 Reels with 10 Paylines
RTP: 96.2%
Slot Volatility: Medium/High
Min/Max Bet: 0.10 / 100
Max Win: 10,000x your bet
We love it when casino software providers continue to expand on the mythology of their games, giving us something fresh but still wonderfully familiar. You have everything you love from the original Rich Wilde online slots, but with more chances to catch bigger wins.
Cat Wilde and the Pyramids of Dead slot – 4 stars
The ghosts of her past are calling her back to Egypt, only this time it's the ancient pharaohs dragging her back in time to show off their greatest treasure, with four in-game jackpots that can trigger on any 3 scatters.

Cat Wilde and the Pyramids of Dead slot follows in the tradition of the Book of games, with 5 reels, 10 paylines, a scatter wilds, and free spins with expanding scatter pay symbols.
The difference, because Play'n GO slots always have to have something a little unique added to their flavourings, is that on a retrigger, you can get a secondary expanding scatter pay… and a third… and a ninth! A very volatile game with two prominent win features.
5 Reels with 10 Paylines
RTP: 96.2%
Slot Volatility: High
Min/Max Bet: 0.10 / 100
Max Win: 10,000x your bet
This particular version may feel a little too dangerous even for the most hardcore Cat Wild slots fans, but we think you'll be back on this ancient Egyptian treasure hunt more often than you think, thanks to those jackpot prizes.
Who are Rich Wilde and Cat Wilde?
Fictional characters created by Play'n GO slots studios, these two characters cover the heart of the adventurer spirit.
Not to put too fine a point on it, but Rich Wilde is an homage to Indiana Jones. He's got the fedora, the light stumble, the gun, and even the whip.
This particular slot game theme is common, but Play'n GO adds a little extra zest by giving this character a life of his own, a life primarily spent in the dunes of Egypt.
And then you have Cat Wilde, the daughter, or an homage to Lara Croft Tomb Raider. Because there's no such thing as an original idea, just a new spin on an old one.
And as a legacy character, she works well in the theme, bringing a youthful energy to the games that are both enticing and attractive, much like the woman herself.
What makes the Rich Wilde slot specials?
We love Rich Wilde games because they might all be a little bit different, but all have one thing in common: they are all volatile slot games.
What does slot volatility mean? The volatility of a game is defined by how often it pays out and the risk involved.
So a low variance slot, for example, will pay out little and often; a high variance slot will probably not pay out often or much, but when it does, it will pay out BIG.
In other words, all the games in this Rich Wilde slot collection payout over 5,000x your bet. It's more than many classics, including the likes of the Pixies of the Forest slot or Starburst by NetEnt.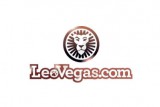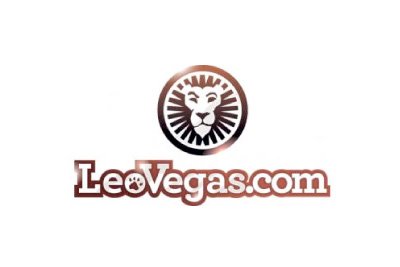 Play a huge range of mobile and online slots at Leo Vegas casino and enjoy their exclusive LeoJackpots Games, where you could win millions.
18+ Please Gamble Responsibly. Wagering Requirements -
T&Cs Apply
New Riche Wilde slots coming soon:
This is not the end of the Rich Wilde slot collection. By far, the Rich Wilde and the Book of Dead slot machine is still one of this provider's most popular games, and they will keep bringing him back.
Why? Because who of us hasn't dreamt in our youthful fancies to find untold treasure in far exotic lands. Who doesn't love seeking adventures and feeling the thrill of that boulder rolling behind you just one second before your fedora gets squashed?
They don't create the same slot again and again, copies to make more copies (looking at you Book of Ra Deluxe, Book of Ra Deluxe 6, and Book of Ra Magic).
They create games that bring big thrills, big wins, and exciting mechanics. Where will Cat and Rich Wilde slots head to next?
Our bet? Space.
Ok, probably Egypt. It's Egypt. Still, worth a shot.
The best Play'n GO online casino:
Are you looking to play the Rich Wilde slots collection in full? We have good news: we have a lot of great Play'n GO casinos for you to play.
Only one casino gives you all your top Rich Wilde slots and more, and that's the aptly named Videoslots casino, where players will find a vast collection from hundreds of game providers.
Alternatively, look at our best casinos list, where we rate the best gambling sites online and give you exactly what games you'll find in each.
Because that's what we do at LuckyMobileSlots.com, we give you the best information so you can play smart and play safe.
Start Playing at Videoslots »
Get 11 Free Spins Bonus + 100% up to €$200 Bonus
T&Cs Apply