High Volatility Slots: High Risk Games with Big Wins
---
Below, you'll find a list of high variance slot machines you can play at online casinos on mobile. Because sometimes you just want that high thrill, high risk, big win feeling.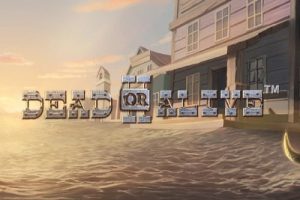 High volatility slots are one of the most popular types of casino games, and it doesn't take a genius to figure out why. Most of us play slots for fun, but part of the fun is knowing that one spin could get you the win of a lifetime – or at least enough to pop the champagne.
Take a look at our list of slots with high volatility and see if you can find the one that will become a new favourite. This list isn't about the progressive jackpot or any pooled prize, which tends to lower the number of wins in the game.
These are machines that have big wins within the game, no help required, just the right line up of symbols in a row.
Whether you're looking for a new, more exciting way to play fruit machines or don't want to waste your time on slots that don't payout, this big wins slots list will help you find exactly what you're looking for.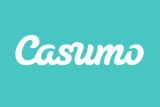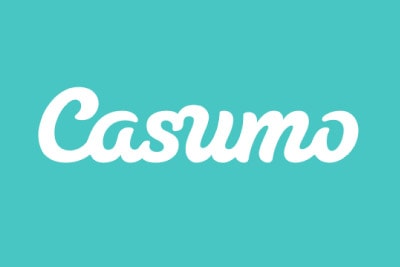 Casumo Casino provides you with a wide range of casino slots full of bonus features and big win potential. Play huge jackpot slots or enjoy their bonus-filled casino loyalty program. Go take Casumo for a spin with or without their welcome bonus and we bet it won't dissapoint.
18+ Please Gamble Responsibly. Wagering Requirements -
T&Cs Apply
---
Best high volatility slots
If we had a dime for how many times people would ask us to recommend the best high payout slots, we wouldn't need to play fruities.
But just because a game has a big payout doesn't mean it's a good slot. You might end up playing a game that promises more than it can deliver.
Sure, the Snake slot promised wins of up to 14,000x your bet, but you have to jump through so many hoops you might as well just put your hands together and pray.
What we look for in high volatility slot machines is a good top win, not impossible odds, and fun mechanics you can play.
Best high variance slot for beginners
The Immortal Romance slot may have been around for a while, but it's a classic for a reason. Better yet, it's tipping around the medium to high variance scale, meaning you can learn how to play big-risk games.

The reason it's a great beginner high volatile slot is because you have to get used to the idea that you need to play for the long haul. Because this 243 ways to win game is all about unlocking the story and the free spins.
The more you play, the more free spins bonuses you unlock, the bigger the wins, and the more intriguing the story. That's right. There's a storyline, and it's curiously good.
Best runner up: If you've played Immortal Romance and it wasn't for you, try the Esqueleto Explosivo 2 slot by Thunderkick. It's got lots of multipliers and faster action, but still simple enough to get you into the swing of things.
Best high variance slot for mobile
The Rich Wilde and the Book of Dead slot has a lot to offer any discerning casino player. For one, it has a top win of 5,000x your bet.

For two, it has wonderful mechanics that makes it feel possible that you might get that win.
But the reason it's on this list is that Play'n GO studios were one of the first to create mobile slot games for casino, and as such, the attention to detail shows.
The graphics pop, the games rarely freeze, the interface is easy to use, and the games are wonderfully fun.
If you don't believe us, just play on the Book of Dead and wait to catch the free spin bonus. At that point, you'll see that any symbol can turn into a scatter and expand – so it will pay regardless of where it is on the reel, and it will pay on all paylines.
There are many online slots like it, but none are so well suited for mobile.
Best Runner Up: If you've played "Book of…" type games before, from Book of Ra Deluxe to Book of Oz, we've got you covered. Move on from Rich Wilde and meet Cat Wilde, his daughter, who in the Doom of Dead slot review gives you all the same fantastic elements, only this time with stacked wilds added for extra fun.
Best advanced high volatility slot
The Dead or Alive 2 slot game is on our list because it notoriously tops the list of the biggest paying games times and time again.

That's because this sequel is about grabbing as much loot from a moving train, and there are three ways to get there.
You have three free spin rounds to pick from, each with its own unique character. You could play bonus games with sticky wilds with multipliers, progressively bigger multipliers on each spin, or sticky wilds with multipliers that multiply each other.
Is that a lot of multipliers for you? Probably. It's a tough choice; whichever you choose, you know you will have to take a big risk. It's not an advanced slot for nothing, but if you have the guts to jump on board, it can be very rewarding.
Best Runner Up: This is a little bit of a cheat, but basically most Megaways slot machines. The mechanics at the core at the same – 6 reels where the rows of each reel change giving you from 600 to 117649 ways to win, spin to spin.
Add some cascading wins and multipliers in the free spins; these games are favourites with players for all the right reasons.
You might like: Tips for playing high variance slots.
What does high volatility mean in slots?
What does it mean when people talk about volatility slots?
Volatility or variance in slots online is a term used to define the amount of risk you take when playing on a slot versus the possible rewards within the machine.
In the simplest term: a low volatility slot is low paying with low risk to your budget – it probably doesn't have a huge top win, but it pays more often in the short term. You probably won't lose much, or at least, you won't lose quickly.
A high volatility slot is high paying, but it comes with a big risk to your budget – it usually has a big top win but pays less in the short term. Instead, you might have to wait and go through a lot of spins before it suddenly pays big.
You may not see that win. Your budget may get eaten up quickly. You may end up with no wins or all the wins but nothing in between.
In short, think of it this way: say a slot machine has to pay out $100. On a low-risk slot, it will pay out $100 over 100 spins to 20 different players – so everyone ends up with $5.
On a high risk or high variance slot, that same $100 will pay out once to one player over 100 spins. So out of the 20 players playing, one person will walk away $100 up, the others with nothing.
It's not an exact metaphor for how RNGs and Slot maths work, but it gives you an idea of what is slot volatility.
How do you measure the volatility of a slot machine?
The slot machine volatility calculation is best left to mathematicians and game providers. We are not going to try and explain using excel sheets and formulas. But you can still measure the variance of a slot game online using only the paytable.
To measure the volatility of a slot game when you open it can be simple enough:
Calculate how much you can win by adding the number of paylines, the highest paying symbols, and any bonus multiplier. Generally speaking, the bigger the rewards, the higher the slot variance.
That said, unless you are the game studio, not all slots will have these simple maths to help you. But, with some experience and a little know-how, you can quickly figure out the kind of slot you're playing and whether it's worth your while.
1. Read up on the Slot
The first clue that you are playing a high volatility slot is the maximum you can on a game. If you see in big, bold letters, "Win 5,000x / 10,000x your bet", you can hedge your guess that you are about to take some volatile spins on high-paying slots.
But not all games are as obvious. So before you start, have a look at
What's the difference between a 3 of a kind and 5 of a kind win on the symbols? How many paylines are you playing?
Are there any multipliers or bonus games you can catch?
Does it have a progressive jackpot?
Can you free-play the video slot?
Depending on the answers to any of these questions, you might be able to figure out the volatility in slots.
Of course, you can simply cheat and just browse through our high slot volatility list above, pick a game and casino and start playing.
We like to review all the latest and best games, and we often get the information straight from the game provider, or we play ourselves for thousands of spins to figure out the volatility.
2. Read the paytable. The symbol wins, and the paylines
So here's the easiest way to figure out volatility: take a look at the high-paying symbols on the paytable. What is the difference between getting a 3-of-a-kind win and a 5-of-a-kind win?
If the 5-of-a-kind win is only 2x to 5x higher than the lowest paid, then you are looking at a low variance slot. The lower the amount you can win on a 3-of-a-kind win, the more this game can pay you little and often.
If you are looking at a bigger difference – so over 5x up to 10x more if you get a 5-of-a-kind win, now you are talking something somewhere between medium to high variance machine.
The problem with this calculation alone is that it only works if you are playing on slots with few paylines – so 9 to 25 paylines at the most.
That's because slots with more paylines, or 243 ways to win game or a Megaways slot, will (by default) need to have a low-value paytable to make up for the sheer amount of wins you'll get.
It's a numbers game – the more ways to win, the more chances you have of catching a win, and so the provider has to lower the paytable to make up for that.
3. Bonus games, multipliers and special features
Video slots with bonus games are popular, and when determining if you are playing on high-paying slot machines, it's not about quantity but quality.
A game like Lucky Wizard slot has eight different bonus features you can catch, but all they do is bring you a little step closer to 500x your bet, by giving you lots of little wins often. You know the drill. This is a low-variance machine.
But if you are playing a Megaways slot or a game with 1024 ways to win, you are looking for a feature that will help you make the most of a lower-paying paytable. Features such as:
Free Spins with a special feature – multiplier, sticky wilds etc…
Multipliers, generally, are a good sign of bigger wins ahead. The bigger the multipliers, the bigger the volatility, generally.
Stacked wilds, expanded wilds, wild reels or sticky wilds – anything that will help you create multiple wins over multiple paylines.
Stacked symbols, symbol upgrades, mega symbol – same principle as above.
Again, the more you can win using these special features, the higher the variance of a slot. Unfortunately, that also works the other way in that these features are usually hard to catch or even have multiple levels, such as in the Buffalo Hunter mobile slot.
4. Does it have a progressive jackpot?
Now we know this is odd, but just because a jackpot has a big progressive jackpot slot where you can win millions does not make it that it's volatile.
Many high payout slots are low variance precisely because they want to keep you playing, topping up that jackpot. As a general rule of thumb, most big jackpot slots will be on the lower variance scale.
Now there are exceptions, of course – Danger High Voltage Megapays slot and the Age of the Gods slot have both big in-game wins and big progressives.
But considering that when you play on a jackpot game, the point is to last long enough for the jackpot to trigger, you actually want that game to be on low volatility, which is what you find mostly. So if you see a jackpot, you can generally expect lower variance.
5. Can you free-play the high payout slot?
So you think you've found a high-paying online slot and are off to high-risk land. Fine. But you might still want to find an online casino with free play slots.
Why? Because at the end of the day, playing a slot game is the best way to know if you are having fun. There's no right or wrong way to play games – we've loved high-variance and low-variance slot machines.
Generally, if you play a slot with little to no wins over hundreds of spins, and suddenly you hit a big feature and get a massive win – that's high variance.
If you play on a slot and get lots of little wins, up to 10x or 20x your bet at a time, and hitting lots of features but not getting much more than that – that's low variance.
Always check out the maximum amount you can win, then set a goal. Starburst slot has a top win of 500x your bet – so if we get a win close to 100x our bet, we know it's time to walk away and try somewhere else.
Do high-limit slots pay better?
No. High-limit slots just mean you have a high max bet you can play – usually somewhere over 60 to 100 in cash per spin.
Just because a game has a high maximum bet does not mean it's a high payout online slot. It just means it's accommodating to players of all budgets, from little to small.
This myth comes from the fact that when you play 100 a spin, a 100x, your bet win looks more impressive than if you're playing 1 a spin.
In the first case, you've just won 10,000 in cash. In the second case, you've won 100 in cash. The maths and results are the same. It's just your brain tricking you into thinking you've won a larger amount, but only because you are betting a larger amount.
Never bet more than you can afford to lose, and always gamble responsibly.