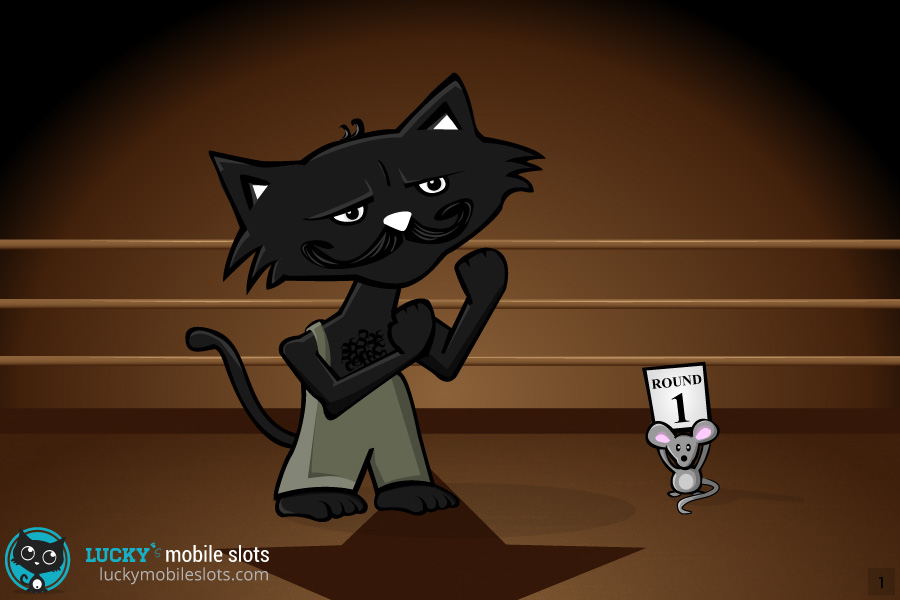 He'll feel the force of those velvety knuckles soon enough. Nothing was going to stand between Lucky "The Jungle King" von Cat and that 100,000 cash prize money. Nothing but the bell will save his opponent now.
Lucky could feel the crowd at the edge of his vision. He paced slowly to his boxing stage, an old pit, nothing more than some dirt and a rope. But that's ok. This wasn't the big leagues. It was dirty, it was savage and it would be wild.
As he paced with all the grace that only a human sized cat with man sized whiskers could, he recalled the fight he saw of his opponent only the other week. It had been an unfair fight. Bruiser "The Cleaver from Genever" Mom had punched Ernest "Spin the Cradle" Shufflebottom clean through to the other side of the ring. Shufflebottom had disappeared into a haze of stars and dirt as he lay on the floor, either unconscious or dead.
The crow had gone wild. Everyone went wild. They stacked boxes next to the ring to see the wildness. Bruiser had spun on the spot, giving the crowd a free show for a minute, letting them bet bigger on his inevitable win.
But Shufflebottom, sneaky and as hard as those cradles he made in that shop of his, had crawled to stand diagonally underneath Bruiser. In a moment of shock and surprise, the little man punched high into the air hitting the mum loving giant in the chin and destroying his chances at the NetEnt Heavy Weight Championship. It had been a low and viscous blow, but all was fair in love, war and boxing.
Bruiser lost two good teeth that day.
He'd had been a good friend. Generous with tuna, always handy for a ball of yarn, a cat could go a long way without finding a better friend. Sure the money was going to be sweet, but revenge will be sweeter still.
There he came, the weasel. Ernest peered at Lucky with his rat like little eyes and stopped a meter short of the ring. The contenders stared for a minute, rolled their moustaches in appreciation of each other's good taste and gave a slight nod of agreement. It was going to get bloody.
No boxing gloves, no rules, no referee. Just a good ol' tale of revenge and fisticuffs.