Big Winner at Vera & John doubled their win from €5,000 to €10,000
When Vera & John doubled their guaranteed amount from €5,000 to €10,000 for just for one day, one lucky winner got more than he was expected.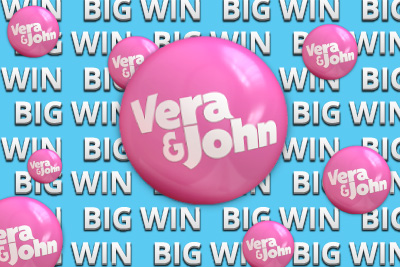 18+
Andreas came to Vera and John for one reason only: spin a few reels on the popular slot Jack and the Beanstalk by NetEnt.
Not a mobile slot granted, but still a good story.
He came to the casino with no real expectations of winning, simply hoping something good might happen. He'd heard of the €5,000 winner guaranteed promotion (which we wrote about previously here), but hadn't really thought about it until he hit €4,158 on one spin.
What he didn't know was that on that one day Vera and John had upped the limit to €10,000, meaning he instantly got an additional €5,842 for having the largest win of the day.
"At first I had no idea what happened." Andreas stated "When I looked at my balance and saw that it was €5,800 higher than it should be I thought I was playing for fun instead of being logged in. But then when I realized that it was the Guaranteed Winnings money that had been added, I was thrilled. I had heard of the offer but never thought it would happen to me!"
Andreas took his family on a crazy shopping spree, spoiling everyone with new clothes, furniture and tires for the car. He saved the rest for his kids future.
Are you feeling lucky? Perhaps you can join Andreas in the ranks of big winners at Vera&John casino.
---