Do your know your Mousticuffs from your Majorache?
Confused? You try making a title about moustaches eye catching.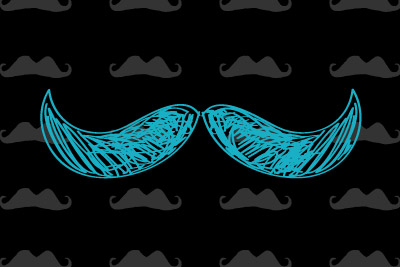 18+
It's half way through November and we can't walk out of the house, scroll our facebook page or read through our favourite forums without seeing various successes of hairy chins.
For those of you not aware of the now yearly ritual that is 'Movember' it is a time where men from all walks of life attempt to grow all manner of facial hair for a good cause: to bring awareness and charitable donations to organisations that are doing good in men's health.
So in order to bring a little awareness to the cause, we've recruited a little help from a certain mascot. Lucky was a willing participant, happy to demonstrate the very many moustaches and styles available. So when your friend walks in the room and shows off the tuft of hair on his lip, you'll know exactly what to call it.
The Many Faces and 'Taches of Lucky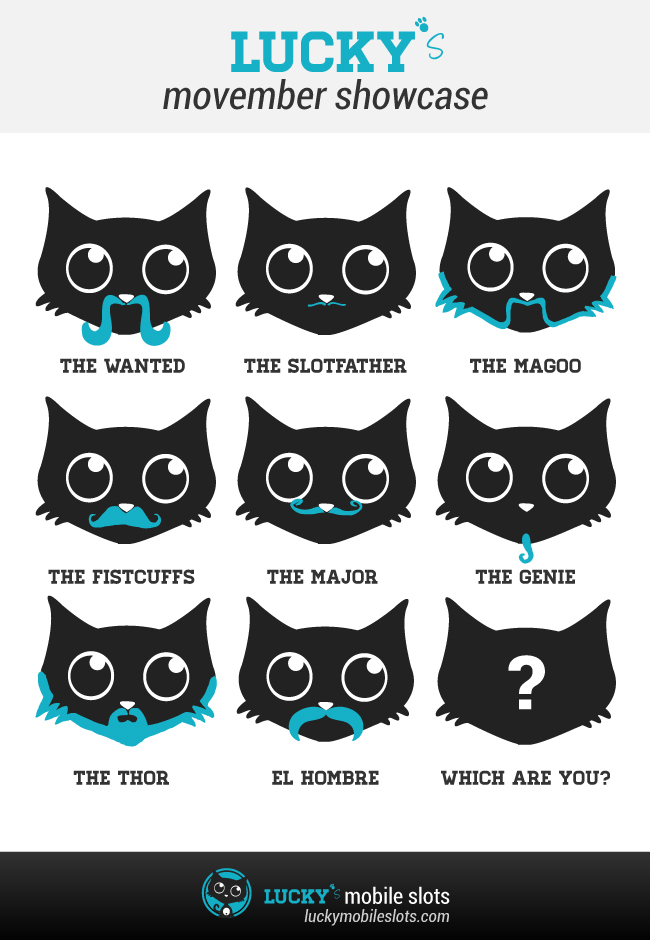 What do you mean you don't think those are the real names of the moustache styles? You calling us liars?!?
We might, or might not have taken our inspiration from our list of mobile slots. Hey, we are slot players! Not barbers. What did you expect?
Have you joined in the Movember cause? Which are you? And more importantly…
Have you fallen into the Movember trap?
We jest, but we honestly think that Movember is great. The fact that men all over the world embarrass themselves by growing fantastical moustaches is the point – if it wasn't funny, people wouldn't read about it and get a little wiser about the issues in men's health that so many people are too scared to talk about.
So this November we shall play on mobile slots with characters with beautiful facial hair to reminds us of a very worthy cause.
---