Free Spins, Bonuses and Prizes: Mr Green's April Promotion
Mr Green casino gets green fingers with its new promotion "Mr Green The Gardener".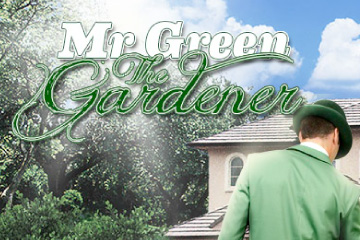 18+
Mr Green has launched a new promotion offering you a different prize everyday for 14 days. Between the 15th and 28th of April, Mr Green is offering you the chance to go green with Free Spins, Bonuses and Cash Prizes on some of the most popular slots available.
Too good to be true? Well here are a few things that caught our attention:
You can't visit the actual promotion page with the daily prize from a mobile or non flash based device. So no iPads, iPhones, or Android based phones then. That said, you can easily bookmark the page, go in a check every day during your lunch and see if the prize takes your fancy. Whether mobile or not, still worth a look.
As Mr Green's mobile slot offering is about 8% of their total slots available, we are going to take a shot in the dark and say that most of the promotional slots will not be mobile friendly. But you never know right? A few might be, and simply because we love to play slots on the go, doesn't mean we don't sit at our computers and have a solid gaming hour or two. If we have a special promotion so much the better!
There is an iPad raffle – hurray!! But you have to deposit… the lowest unique amount?? That is actually very clever, even if we had to read their explanation twice to get our heads around it. Basically, as the minimum deposit is 10€, if you deposit 10.76€ and you're the only one to have deposited that odd amount and no one else has deposited lower, you win! So with every small deposit you get a chance of winning a lovely iPad to play on the go.
New players need to take the welcome bonus first and make a deposit a minimum of 24 hours before they take any of the daily offers. Thats fair folks – the welcome offer is going to be better than the day to day offer anyway, and you can't take a new bonus whilst you are still playing your first bonus. So if you havent started playing and depositing at Mr Green, today looks like a good day, don't you think?
We expect Free Spins to make up the bulk of this promotion. Mr Green loves free spin offers – which is ok by us as we love them too. But read the terms and conditions carefully and remember that any winning from the free spins will need to be wagered 35x before you'll be able to take the money out.
So what do we think of the promotion overall? Well, we couldn't expect special mobile promotions as so many people still love to play online. We are one of them. So, all in all, it's a good one. We love the day to day surprise of it all and the gardening themed looks as luscious as we've come to expect from the beautiful art team at Mr Green. It's the details that makes this site so unique, the daily gardening tips on offer are a lovely touch, and a list of the winners available adds to the competitive edge.
The process is also very simple, all you have to do is visit their microsite, follow their on screen instructions, (which involves signing up to or logging in and making a deposit) and take advantage of their offer.
April is a great month to get your green fingers on.
NOTE: Offers are only applicable for players from the UK, Sweden, Finland, Norway, Germany, Austria and the Netherlands.
---