Johan Strikes Again at Vera & John
Vera & John anoint a new King at their casino. His name is the Incredible Johan (yes we made that up).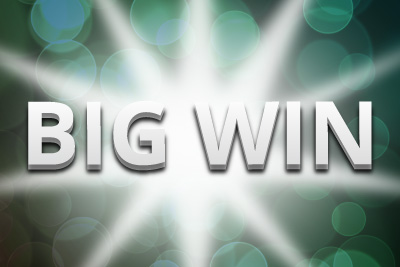 18+
You might or might not have picked up on this story. We wrote about Johan on the 23rd of May regarding his amazing winning streak on the slot Day of the Dead and Silent Run. He won an amazing €479,715 over the course of two days of playing.
Not satisfied, the King of Vera & John strikes again with a series of new wins that has us all amazed. Who is he and how much did the devil give him for his soul? And can he give us a reference?
Here is a small recap of his recent wins just days of his big win:
The Diamond Queen was generous:
He played aggressively on Diamond Queen by wagering €450 a spin. Six spins later he won €50,760.
Two minutes later landed €27,900
Ten minutes after that came €46,780
Was that the end? Oh no, less than ten minutes later a 'measly' €27,000 jumped on his account again.
He relaxed and cashed out at the Beach:
Beach slot is maybe less well know than Diamond Queen, but it was happy to give it's hidden treasures to Johan. He wagered €235 and won €15,847 straight off.
47 second laters came the pocket money amount of  €8,430.
But not to be outdone by the Diamond Queen, before leaving Beach slot machine, he won €53,447 to remember him by.
Space Wars cooled him off for another day:
One the newest Slots at Vera & John, Space Wars NetEnt slot gave him a little souvenir to finish Johan's tour at Vera and John with two decent wins of two biggest being €9,700 and €11,366. 
It really amounts to something when you start calling '€10,000′ pocket money right? Johan, if you are reading this, we want the number to that ol' devil of yours sitting on your shoulder. Congratulations on continuing an amazing streak.
And who knows; maybe you can try your luck at Vera&John and see if you can beat Johan's record.
---