Leo Vegas adds BetSoft ToGo Mobile Slots to its Collection
Having one of the largest mobile offerings online wasn't enough for Leo Vegas. It's decided to add BetSoft to the notches on it's mobile casino bedpost.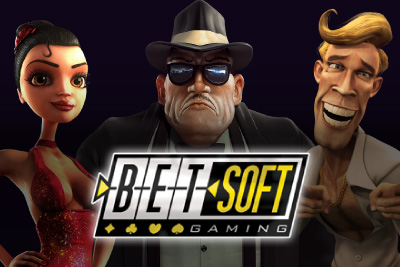 18+
We already like Leo Vegas. Just read our mobile casino review. We didn't need any more convincing that this was one of the top mobile casinos online.
But clearly not one to rest when they are going strong, they will soon be incorporating the whole range of BetSoft ToGo mobile games to their ever growing list of beautiful slots.
"Leo Vegas is a leader in the mobile gaming market", said Anthony Locke, BetSoft's head of product development. "Leo Vegas has one of the most user-friendly mobile casinos in Europe, which makes it easy for new players to begin playing our ToGo portable games."
BetSoft currently has a small but incredible range of mobile games. With a huge emphasis on 3D graphics, they aim to give you the whole cinematic experience on your phone or tablet.
Leo Vegas spokesman, Phillip Kellin has this to say for their reason for choosing BetSoft: "We chose their ToGo collection not only because the games are truly amazing, but because they are strongly committed to a bold development and launching cycle. We know that their continual stream of 3D games will satisfy the broad and varied appetites of our players, who are always searching for a more immersive, 3D i-gaming experience."
So basically, they love the graphics and the fact that there is a whole lot more coming.
We can relate.
When we posted this news, only mobile slots available to play on Leo Vegas were Mr Vegas and The Slotsfather. No doubt the rest will follow.
If you haven't already, you should go check them out. This casino does online games beautifully and mobile slots to perfection.
---