Man Clears His Debts And Goes To Disneyland On A 30 Cent Bet
Mega Fortune is a NetEnt slot that always brings a lot of attention. This slot has a habit of hitting big jackpots, usually going into the millions, won by players world wide.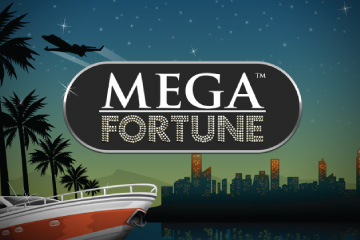 18+
This time around it didn't quite make it into the six figure digits, but what does that matter to the player who won? As far as he was concerned, his €55,760 jackpot was more than enough for his family.
"The first thing I did was to call my girlfriend to tell her that all of our debts were paid off" stated 30 year old winner Issa, very happily "She didn't quite understand what I was talking about!"
And for good reason. He called her during a short break at work, when he'd been playing on Vera & John to catch a quick thrill. Soon enough, and on a 30 cent bet, he won over 55 thousand Euros. Issa will not just use his winnings to clear his debts, but take his whole family to Disneyland Paris in celebration.
It just goes to show, that when you are playing jackpots, you don't need to bet big to win big.
Which is one of the reasons that Issa chose the slot in the first place: "I never actually believed I would be a winner. I knew of course there was a chance, and I would be lying if I said I didn't have my hopes up. That is also one of the reasons that I chose Mega Fortune because you don't have to wager a lot of money to win. Just look at me, I'm sitting here with more than €50,000. I'm so happy!"
There is nothing quite like a hopeful story to make the rest of us dream of that big jackpot win. We certainly know what we will be doing on our next lunch time.
If you are on the move why not check out some of our favourite mobile jackpots below? Or just go straight to Vera & John and see if you can replicate the success of this lucky winner.
Mobile slot progressive jackpots:
Goodluck!
---