Monopoly Plus isn't just a Board Game it's a Winner
One lucky player wins €10,570 playing Monopoly Plus video slot at Vera&John Casino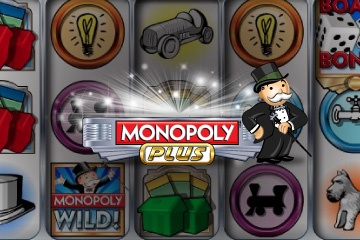 18+
Sometimes Lady Luck isn't always on your side. But this doesn't stop us seasoned slot players. Lady Luck might be as fickle as those reels, but you never know when she'll come running back to your side. And as luck may have it, Mattias, a Vera&John player, must have done something pretty spectacular for her lately – and we mean more than chocolate and flowers.
Matias got swayed back to Vera and John after taking a free spin promo offer. He deposited €500 and started betting a reasonable €7 per spin on the Monopoly Plus slot machine. Well, he didn't have to play for long a in the first 9 minutes he won €1,000. Holding tightly to Lady Luck's hand, he carried on until 45 minutes later he won close to €11,000 in one spin!
He told Vera&John: "The feeling I have right now is pretty overwhelming. I mean €10,570 is never a bad thing and since I don't have a job right now it couldn't have been better timing." Clearly this guy was due a little luck!
Monopoly Plus is a video slot (not mobile) with 5 reel and 30 pay line slot. It has a whole range off bonus features (6 in total) including the 'Big Win', the GO Bonus, which gives you the potential win of up to 200x your original wager.
Just goes to show, there is nothing that Lady Luck loves more than a few free spins and a few daring bets.
Head on over to Vera&John to see if lady luck will change your day.
---