New Mobile and Online Slot, Dr Love on Vacation in Flash and HTML5
Next Gen are releasing a follow up to the popular slot game Dr Love on the 29th of May. But this time, he's on vacation.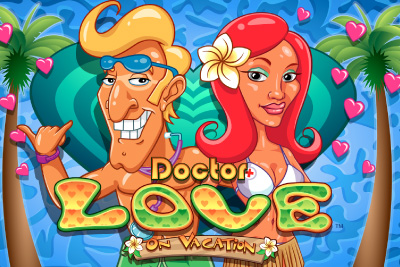 18+
We were not the biggest fan of the original Doctor Love slot. That said, even we admitted this was down to personal taste rather than any particular dislike for the slot game mechanics.
But hey, a completely NEW mobile slot is occasion enough for us to get excited. So what has it kept and will it be an improvement on the original? The theme is still as cutesy as ever, but we have to say… the beach theme does help remove the cheese from the cute and add a little fun flavour. Palm trees, cocktails and sun burned vacationers help elevate this theme into something a little sunnier and funnier than the original.
Of course, we won't know for sure whether this will be a mobile slot worth playing, but we are happy to report that is has kept the best feature, which is simply the promise of frequent base game wins. It's redeeming feature, the original Dr Love slot has been popular with many worldwide not just for the sexy nurse, but because it pays out when you want it most.
Dr Love on Vacation Key Features According to it's Makers:
Frequent base game WINS
2 scatters win back TWICE your Bet
TRIPLED wins in free game feature
Big new reels featuring immersive special effects and sound
Dual scatter animations for pays and triggers
Atmospheric play brings the magic to life
Strong player recognition
Universally popular theme with well matched game hit rates
Double up feature with suits to quadruple wins
So far, so good. If it checks all the boxes above, we might even make this our slot of the week. Watch this space until the 29th of May or play the original Dr Love slot at Leo Vegas casino to wet your appetite.
After all we all need our shots before heading off to Tropical climes.
---