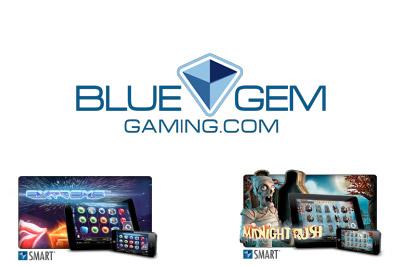 18+
The short answer is that it won't. The long answer is more complicated, full of seedy details best left in a Irvine Welsh novel. What? You want to know all the details? Come now, you wouldn't expect us to bring out dirty gossip to this party would you? Oh, you would. Fine. Be like that.
The Downfall of Sheriff Gaming
We've written about Sheriff Gaming before. They use to be co-partners with BetSoft until they decided to break away and create their own games. It's the reason why Betsoft and Sheriff Games are so similar. Based in the Netherlands, they have been working hard to distinguish themselves from their old partners, which in our opinion, they have done well.
Then, back in September 2013 disaster struck. Sheriff Gaming CEO, Stijn Flapper, was accused of drug dealing, money laundering and illegal gambling campaigns, and by default, so was his company.
The actual charges? Suspicion of forgery, illegal gambling and being involved with a criminal organisation. Whoazer. The Godfather had less charges on his rap sheet.
Sheriff Gaming, however, continued it's gaming operation. One man may or may not have been more crooked than a corkscrew playing twister, but Sheriff Gaming has hundreds of employees to look after. They rallied, put their head down, and continued creating beautiful slots until the storm passed.
However, with their Alderney Gambling Control Commission (AGCC) licence gone, many of the European casinos who use to have their games had to remove them from their sites. Slowly but surely, only a few casinos were left and they knew they had to get out of the shadows of Stijn quickly.
So, like any good business drama, they declared bankruptcy.
The Rise of Blue Gem Gaming
In comes Blue Gem Gaming. A brand new, non Stijn affiliated, company, that appears to be, in all essence and form, Sheriff Gaming re-branded. All the games you love and know are part of their portfolio, from The Amsterdam Masterplan, to Dr Magoo, to Extreme.
Their website is, in fact, identical to the old Sheriff Gaming website. It appears that whoever was left after Stijn decided that Sheriff Gaming as a brand has been too badly tainted.
With a new company, led under new management, they are now having their games tested in Alderney, Malta & Isle of Man, because god damn, if you are going to try and bring back confidence to the people, the three largest gambling regulatory bodies should satisfy even the pope.
How Will This Affect the Slot Games
It won't. Hence the 'short story' part.
All financial transactions are handled by the casino. So when you go play at a Blue Gem casino (we almost wrote Sheriff there… bad habit to break), it's the casino itself that will handle your deposits and withdrawals. All the casino is doing is 'renting out' the machines from Blue Gem Gaming.
The mobile slots themselves are all above par, having been licensed and tested for fairness of play in Alderney and now plenty more. As a player, the only difference you might notice is that the loading screen will say 'Blue Gem Smart Games' instead of Sheriff Gaming.
In fact, one of the claims is that in 'selling' their games to Blue Gem, the slots are now going to load faster as they are on better server: which is an incredible bonus as the mobile slots are generally graphic heavy, which can make them slow on a bad WiFi connection.
Where can you try these Blue Gem Slots? Guts Casino has two; Amsterdam Masterplan & Spartania. Video Slots Casino however, has the whole 3D range if you want to rediscover these re-branded mobile slots.