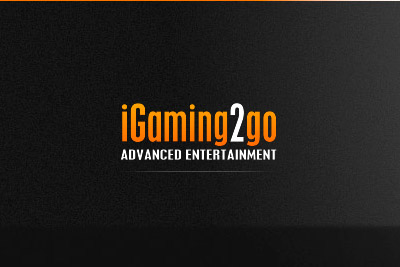 18+
The rumour mills are flying and by the end of the month you'll have five new mobile slots to play on your Android and iPhone casinos. We will also have five new slots to review (busy couple of days), but when exactly? Well we think it's going to be around the 20th November.
But it could be a little earlier on Leo Vegas mobile casino as we've noticed they tend to get mobile slots and games a week before anyone else.
Update – 15th Nov 2013: You can now play all the five mobile slots we outline below at Leo Vegas mobile casino. See we told you they would be released ahead of time. Whilst we catch up with their reviews click here to head over to Leo Vegas and try them out for yourself.
Who are iGaming2Go?
Euh… well… they are… a casino gaming software company… in Eastern Europe… who well… launched in 2012…
Ok we are not sure. And we are not going to try and tell you about them in a little news piece, when clearly more thorough research needs to be made. Needless to say, their casino games exist no where else, as they are just launching their first sets of mobile games at the end of the November.
We will of course, look into them thoroughly before their mobile games come out and give you our feedback, not just of the games, but the software in general. As we do in our slots by casino software list.
They've made a deal with NYX Interactive (the guys behind NextGen Gaming) to distribute their mobile games to their list of casino clients. The fact they are new is no risk to the us, the players, as all financial transactions are handled by the mobile casino. It does mean we can be realistically sceptical about what the gaming experience is going to be like.
Why? Because the two casino software providers who 'specialise' in mobile games are OMI Gaming and Play'n Go. Now don't take us wrong, between them they have a couple of mobile slots we don't mind spinning on, but these are the exception rather than the rule. Both seem to be in the belief that mobile gaming needs to be 'simpler' ie. more boring. Both NetEnt and Microgaming disproof this belief.
Where will iGaming2Go fall in the battle for mobile slots supremacy?
What kind of slots can we expect?
Here is the 'heads-up' of what we know and can expect from this new slot creator.
Seven's: 3 reel classic mobile slot. Set on 5 paylines, this looks like your classic pub fruity. Bars, Sevens and your fruit symbols all make an appearance. Looking at the design, if they allow this classic slot to breath and take the whole screen it could be a good addition to the mobile classic slot range. God knows we could do with a little more variety in classic mobile slots.
Anubis: 5 lines, 5 reels mobile video slot.  5 reels and only 5 lines? Yeap, you heard right folks. We can't remember the last time we played a video slot with less than 9 paylines, never mind 5, which is usually reserved for classic 3 reelers. It does come with a free spins bonus feature which is triggered by getting 3 or more Scatters. As it's an Egyptian themed slot, be prepared for the god of the underworld to make an appearance for some bigger wins. The graphics look similar to Treasure Nile by Microgaming.
Hot Fruits: 5 paylines, 5 reel classic / video slot machine? We ask the question because we honestly can't tell. That's all the information we've been given. The fruit machine look and feel kinda like 'Happy Fruits', which is a video slot, but only has 5 paylines and no features… which screams classic.
Big Tasty: 5-reel 9 paylines mobile video slot.  Finally! Mechanics we can understanding. This little mobile slot looks particularly interesting. With a cascading feature, a la Rooks Revenge or Gonzo's Quest, and paylines that pay both left to right and right to left, like Starburst, this could be one hot little slot. After each win in the chain reaction feature, the win multiplier increased up to a 5x. So yes, basically very similar to Gonzo, but with a fast food Americana theme. High-five?
Money Bee: 5-reels, 5 paylines mobile video slot. Looks like a copy of their Anubis slot, with free spins functionality and a gamble feature that can trigger up to 5x your bet. The theme? Bees, honey, yellow… cute.
So Big Tasty and Seven's looks like the winners of the bunch. We will review them and let you know as soon as we have more information on them. But for now you'll have to settle for the brief, but interesting, quick look at each of these mobile slots.
Which Mobile Casinos will have iGaming2Go?
Well, the NextGen casinos of course.
Leo Vegas is certain to have them. They love every mobile slot; as far as they are concerned, variety is the spice of life, so better give players as many slots as possible and let us pick out our favourite for ourselves.
Guts casino is another strong contender. Although they are in a different platform from Leo Vegas, seeing as they are happy to test out OMI Gaming to their players, they will certainly try the new kid on the block.
And last, but not least, Vera&John will probably also try them out. They have Play'n Go and are pushing their mobile platform as the best smartphone and tablet casino on the market. The more games the merrier.