August: The Month for Mobile?
BetSoft & Sheriff Gaming are at it again, competing against each other for our mobile attention in the upcoming months.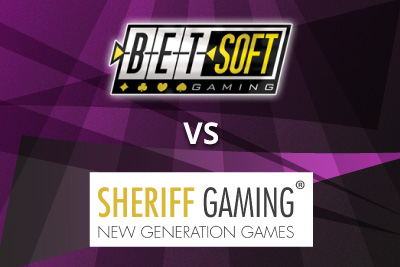 18+
August is usually a slow month for games releases. Traditionally, with people out and about in the summer months, we gamble less.
Not us mobile players. We can play anywhere we go, hence why, it seems, we've heard rumours of several mobile slots coming out this month.
And the games coming out are none other than much publicised rivals Sheriff Gaming and BetSoft. So what can we expect?
New mobile slots and games from BetSoft due August/September:
Greedy Goblin: The Goblins from the original Once Upon a Time video slot are back for more in this new mobile slot.
High Noon: This cinematic wild west theme will likely hold more than a few surprises.
Poker3: The very popular heads up poker game is about to go mobile, with realistic avatars and game play.
Sugarpop: Exploding candies and amazing powerups will undoubtedly make this game stand out from the crowd.
New mobile slots from Sheriff Gaming coming out August 14th:
Incash: The Aztec video slot traditionally comes with a progressive jackpot, so let's hope it's transferred to the mobile game.
Mr Good: Robin Hood in fox form, this tale of heroism and pop out graphics that will undoubtedly entertain you in the mobile version.
Sheriff Gaming and BetSoft are notorious rivals, constantly competing against each other for creating the most extraordinary 3D graphics and video slots with plenty of features.
So who wins? Well Sheriff have a solid date and two popular slots coming out in mobile. So that's exciting. BetSoft have a promise of brand new mobile slots, never seen before online or on tablet. To be honest, until we see the slots, we won't be able to tell, but it's always the anticipation that makes us excited.
Ultimately we are always happy to see competitors try and outdo each other. It means they are likely to bring us more surprises and better mobile slots and games.
---