Marvel Mobile Slots now Available for Android and iOS
Update 31st March 2017: Unfortunately Playtech's licence to create and host Marvel games has come to an end. However, you can play on the other side of the superhero slots genre thanks to the DC slots including Superman The Movie amongst others.
We are happy to be able to say that Betfred have announced that all Playtech mobile slots are now Android and iOS friendly.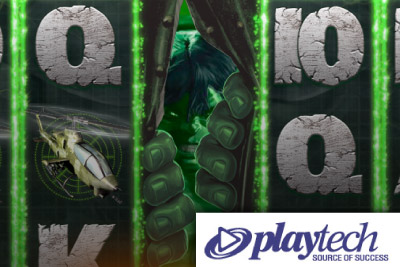 18+
So why is this news? Didn't we release the Playtech slots weeks ago?
Yes we did, but BetFred Casino have since made a very important update. Whilst before only some of the slots were available on some devices, now each and every one of its mobile slot games is both Android and iOS friendly.
Android players, especially, should be particularly happy and excited. Because part of the Android slot releases (these were already available for iPhone and iPads) are the Marvel mobile slots.
Iron man 2 is lots of fun and plays perfectly. We would recommend The Fantastic Four slot, but only after you've read our review. Trust us there is an important strategy to the game that will help you keep your money longer.
But what is incredibly exciting is The Incredible Hulk mobile slot can now be played on Android devices as well as iOS. Add Halloween Fortune and A Night Out, both great iOS slots now turned Android, and Playtech have finally decided to be inclusive to all of us slot players – regardless of the device.
You can read our full list of Playtech mobile slots here.
Personally however, we would go straight to BetFred mobile casino (our recommended Playtech casino of choice, don't let the bookmaker side dissuade you, it's a great mobile gambling platform) and start playing. It's the best way to experience all that Playtech and the Marvel slots have to offer.
---