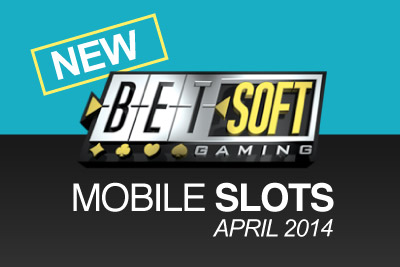 18+
No need to beat around the bush, Betsoft slot games are peculiar and appeal more to some than others. Personally, we think they have some great gems in their portfolio (Rook's Revenge for one and the classic Lucky 7 for another) as well as some true duds (The awful Puppy Love comes to mind).
They have a graphic style that is hard to forget and often announce they will release new mobile slot games, but they never arrive. So, we are doing this news in trepidation of being wrong, but this is what we've been told is going to be released. That said, Betsoft are not afraid to do things a little differently and bring a splash of the unusual to many of their feature heavy games, so we shall forge on in hopeful optimism.
Gypsy Rose
This is a brand new game which will be released on both mobile and online at the same time. Don't believe us? Well, we got Good Girl, Bad Girl in March didn't we? So stop being so cynical for a moment.
This Gypsy Rose slot will no doubt feature several paylines (30 is usually popular in their games) and has what they call a 'Gypsy Wild'. What is a Gypsy Wild? Your guess is as good as ours, but it could be anything knowing Betsoft. Our bet is on expanded wilds, because… you know… why not? Themed around the fortune telling gypsy caravan, we do know that the scatter Crystal Ball symbol will trigger one of 4 unique bonuses. One of which will no doubt be free spins bonus round, another includes a 'second screen bonus round.'
Trying to decipher the cryptic clues from the information we've been given is a little like having psychic powers.
Heist
This is an older one of their now slots for mobile and tablets. Heist is a 5 reels, 30 slot line, low variance slot machine that Betsoft is good at making. A couple of click me features, some expanded wilds and scatters completes what is likely to be a generic three, possibly two, star rating game.
This cops'n robbers slot game looks dated online, so we doubt it will look all that more interesting when you play it on mobile. With no free spins or big jackpot wins, this is the second to last compelling slot release from this software provider in April.
Sushi Bar
See how we said second to last compelling? That's because the Sushi Bar slot will likely take the crowd as the most uninteresting Betsoft mobile slot. We are big fans of sushi, but this video slot left us feeling unsatisfied and empty.
It will no doubt be pretty enough, but with only a wild and 8 free spins doubled, we can't imagine why you'd ever enter this over-priced retaurant.
Slots to Get Excited About?
Nope.
Gypsy Rose mobile slot might be interesting. Depends on what '4 bonus features' and 'Gypsy wild' entails. However, it's hard to get excited about a slot machine that you know next to nothing about. Our powers to predict the future on new slots are good, but even we have limitations.
The other two seem to have been created for the sole purpose of releasing new Betsoft slots in April on mobile. Not much thought put into which of their slots would have made a better outing. Both Heist and Sushi Bar have been around for a while online (over a year) and neither have impressed us, or players generally.
Then again, we may be wrong. Maybe they plan on releasing something else and this is just a clever ruse to manage our expectation levels. No way to get disappointed if you are already less than enthusiastic, right?
We can but hope.
We've mentioned two of our favourite Betsoft slots on mobile above, but if you want to look at their whole collection Vera & John and Mr Green both hold their whole portfolio of slots.
PS: You get 10 free spins on Starburst, no deposit, at V&J. Just a thought.