NetEnt have made two big announcements last week, ensuring that our 2018 will be full of violence and clans of blood... but will they bring you glory or doom?
This post isn't about the fact that NetEntertainment has announced that they will be producing a Narcos slot (based on the hit Netflix series) and a Vikings slot (based on the equally good History TV series).
Well, OK, it is mostly about that, we're not gonna lie.
But if that's all you want to know, then you might as well read the many other casino news sources spouting the same PR that NetEnt has released.
Yes, these new real money slots are coming, and at least one is guaranteed to come at the end of 2018.
But which one will prove worthy of our time? And which one might not be the safest bet?
Let have a look at each and why there might be problems along the way.
What we know about the new TV Vikings slot
As usual with all big brand slot game release, NetEnt have sent out a generic announcement letting the world know they've signed a contract.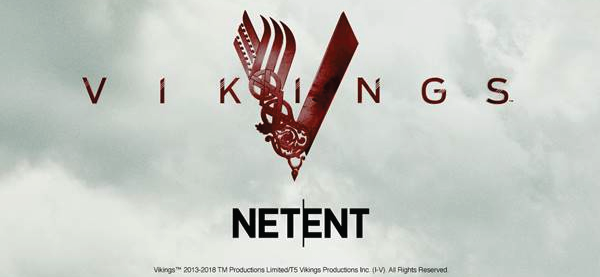 Get 20 Free Spins No Deposit
Sign up to Casumo casino and get 20 Free Spins on Starburst as a welcome with 180 more after your first deposit
18+ New customers only. Wagering and Full T&Cs apply.
We've got little else to go on, we don't even know how many reels it will have, unlike Microgaming who is the king of slot teases as with their Playboy Gold slot.
But they have confirmed that this Vikings slot machine will come out "towards the end of 2018".
Why this is a bold choice for a new 2018 slot online
The thing about doing movie slots like Planet of the Apes is that they have expiry dates; unless the film does extremely well and becomes iconic, within a few years, it's old news.
"Vikings has quickly become a TV favourite since the first season in 2013 and appeals to a vast audience worldwide. It's a classic and historical theme packed with action and we're sure the players will be looking forward to the launch later this year." Stated Henrik Fagerlund, Chief Product Officer of NetEnt
It is currently on its 5th season, with season 6 having been renewed hot off the success of the last season.
Critically acclaimed, and currently available to watch in full in Amazon Prime, there is a rich customer base ready and waiting.
So what's the problem with this casino game?
Violence. Blood. In your face gratuitous brutality, rampaging and fighting.
And this is the least controversial of the two new NetEnt game announcements, we'd argue.
Look, we are not saying that we have a problem with violence and warfare on our screens; after all, we are all over 18 here, let's not be shocked by it – if you really hate it, go play on Twin Spin Deluxe instead.
Exclusive: 20 Free Spins On Sign Up
Get 20 free spins on Thunderkick ZOOM slot when you sign up to Vera&John casino
18+ New customers only. Wagering and Full T&Cs apply.
But there's a lot of people on the warpath against online gambling, and this could just be used as another example of the industry loving the darker side of humanity.
In other words, fans of the Vikings TV series might be disappointed, and those who haven't seen it, probably won't want to.
Will we get the true Viking mobile slot we deserve?
The way we see it, NetEntertainment game studios have one of two choices:
Go full-on blood and guts and bring the real Vikings slot to the screen.
Go uber squeaky clean, and remove anything imagery that made the series great, like Microgaming did with Game of Throne slot.
We hope that NetEnt has bigger balls than Microgaming and give us the Vikings phone slot that is true to the original series.
Come on NetEnt; your head office is in Scandinavia. Give your ancestors their due, please.
What we know about the new Narcos slot
We don't even have a release date for this Narcos slot game, so for all we know, it could be set to be released in 2019.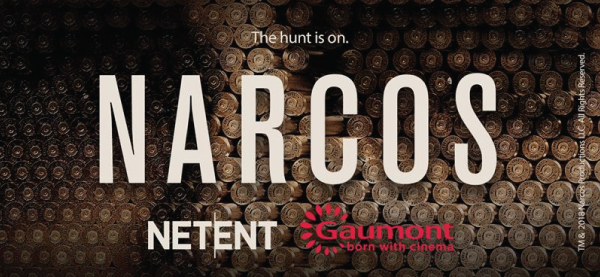 After all, with Vikings and the new NetEnt Jumanji slot coming in 2018, it would make sense to make the next big release in the new year.
Get 100 Free Spins on First Deposit
Get 100 Wager Free Spins on your first deposit.
18+ New customers only. Wagering and Full T&Cs apply.
So again, all we've got to go on is that they signed a contract with Gaumont, who owns the rights to the TV Series Narcos having, you know, actually filmed and produced it.
Why this will be a harder sell than Vikings
Of the two big TV series, we bet you've probably at least heard of Narcos more than Vikings.
That's because Narcos was made for and distributed by Netflix, which at last count is available to view in over 130 countries and has millions of subscribers.
So whilst skipping along to watch Stranger Things for the 10th time, you've probably been told to at least have a look at Narcos.
But, for all its popularity, this is a TV series that is a little harder to swallow than Vikings; and we're not just saying that because half of it is in Spanish and sub-titled.
It's because it's based on real-life events, around some very controversial figures, and a very controversial trade.
And, not to spoil the ending of season 2, but moving forward they will have to change all the rules around this TV series.
Meaning that unlike Vikings, it might not have the legs to keep going past season 3.
How to make Pablo Escobar and cocaine fit in with slots
You might be laughing now, seeing as most non-gamblers see casino players as fueled by high stakes, hookers and blow, but the real story is a little different.
Winner of the Best Slot Casino Online at the International Gaming Awards
With the biggest selection of slots games, bar none, it's no wonder this is the number one choice for mobile slot gamblers.
Most of us gamble from our sofas, after putting the kids to bed, with a cup of hot chocolate. And at least half of us are female – there's a reason why slots like OMG Kittens are so popular.
We like slot machines that are light, and fluffy, and non-controversial.
We also like zombies and DC Justice League slot heroes and Egyptian Queens. But these are big, bold, themes that are embedded in our popular culture.
Henrik Fagerlund, Chief Product Officer of NetEnt said, "We're continuing to push boundaries with our branded games and Narcos is certainly one of our biggest deals to date. The series became an overnight sensation with a huge fan base all over the world and it gives us yet another demographic who can have fun playing our games."
Does Narcos resonate with the wider gamblers? We are not so sure, though NetEnt certainly disagrees with us.
Will these NetEnt slots create a stir?
We are pretty sure NetEnt are in with a winner with the Vikings slot, but the Narcos game is a bigger gamble for the big software provider.
If nothing else, this time next year, by the time season 3 comes along, no one might actually be watching – so will they focus on glamorising Pablo, the cocaine trade or… the DEA agents?
On one hand, you can't ignore the topics, on the other, there are plenty of people who will be more than happy to criticize gambling because of the overt use of drug themes… or sex themes (like The Playboy slot), or children themes (Like The Jack and the Beanstalk game)…
Other Top New NetEnt Games:
Emoji Planet
Fruit Spin
Divine Fortune
Finn and the Swirly Spin
Jungle Spirit: Call of the Wild
Now, all we need is a slot glamorising the Tabacco industry, and we'll have a hat trick of complaints.
We are pretty sure no one is complaining about Viking raids – though you could argue that IKEA has successfully invaded almost every home in the western hemisphere.
To be honest, it's unfair to criticise – after all if we watch it on TV why can't we play it on an over 18 gambling site?
Play on the slots you love, with the themes you love
Look, ultimately, we are all adults here. And if you are not, you won't find any mobile phone games here.
And if you don't like the theme, don't play. It's like voting with your money; only the best most popular slots are put front and centre, so if you are not a fan try something else.
NetEnt has more than enough interesting games to keep you coming back for more.
If big names are your thing, look no further than the Guns n Roses slot which is easily one of their best releases.
Casumo casino gives you all the NetEnt games, and 20 free spins on Starburst when you sign up, which is easily one of their best games of all time.
Start Playing at Casumo »
Get €1,200 Bonus + 200 Free Spins
T&Cs Apply