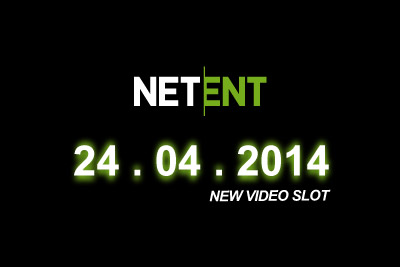 18+
She's a lean, mean, black, face-hugging making machine… she's the Alien queen and she's coming to an online slot near you.
Net Entertainment have caused big ripples in the slot playing world, with the release of their new slot coming out in April 2014. So what do we know about it?
Well… quite a bit actually. Because we got to play on it. Aren't we a couple of lucky cats?
That said, we weren't able to write down any notes so all the information you'll find below is based on pure memory. So, you know, if we get something wrong, please forgive us, it was a lot to take in at once.
What we know about aliens online slot
It's a video slot (shock!). It's 5 reels and 15 paylines (more shock!). And it's coming to all great online NetEnt casinos near you (surprise!).
Ok, ok, here's the real low down.
The look and design
It's as beautifully crafted as you'd expect any new NetEnt slot to be. Don't take us wrong, it's not jolly and pretty, this is a video slot machine that's about a man incubating killing alien colony after all.
It's dark and broody, with a 70's technology vibe that resonates with the tone and feel of the Aliens movie. If you've seen any of the 4 movies, you'll certainly recognise the style and flair, if you're not a fan of the movies, chances are these words are meaningless to you and why are you still here? Try playing South Park or something.
We've also noticed that some of the graphics were 3D enabled. So if you have those funny glasses from going to the cinema, you could get a whole different type of visual experience on this slot game.
The feel and mechanics
We didn't get to play on it long enough to give you ideas about slot volatility or return to player rate. However, we did have a glance at the paytable and the bonus features and we can tell you that this little beauty is loaded with interesting numbers.
For one, the Hive bonus feature looks and feel like you are progressing through a movie, with unlocking achievements and progressing through more complicated mini-games.
The Hive bonus games gives you the possibility of winning up to 240x your bet, which is the real draw here. There is also a 'Search' bonus round which gives you a more conservative 14x your bet, and the expected free spins and scatters.
Will Aliens be a mobile slot?
It's unlikely to be mobile straight away on release, but will undoubtedly make it's way to mobile a month or so later.
It seems to be a trend with NetEnt, all their new mobile slots are released about a month or so after the online version has had a chance to get some loyal players. Twin Spin came about a month and a bit later and we've heard along the grapevine that January's big online release will be made mobile next month. But more on that when we've confirmed it from the source.
That said NetEnt released South Park, their last big branded release, on mobile and online at the same time. So we are hoping that they will do the same for Aliens and do a joint release on all platforms, meaning we can get playing in the middle of the day when it comes out, sneakily hiding our mobile phone slot playing way under the table.
If you are a fan of NetEnt slot games, we have several NetEnt casinos we can recommend. Our favourite is Vera&John casino, though Leo Vegas gets all the new NetEnt releases a week or so before everyone else and tends to be our de facto place to play their latest slots first.