There's always something exciting about hearing about a brand new slot machine, but it's even more exciting if they are hiding something totally new and different.
This is what Push Gaming Studios are promising with the Space Stacks slot machine. It's not due until the 26th of October, but we have plenty of juicy details to give you nonetheless.
Why? Because not only are they introducing the brand new mechanic's Reel Bets (which we've not seen before), but you can trigger any one of three bonus games for extra wins.
What we know about the Space Stacks slot
You are exploring the other reaches of space in the new Space Stacks video slot, where meteoroids, rockets, and bright, colourful gems sit on a huge 10×10 grid.
That's right, much like the famous Jammin' Jars slot, the ten reels here will be filled with lots of colourful symbols and an even more colourful paytable.
However, the Reel Bets mechanics will make this online slot stand out.
Space Stacks game statistics:
Reels: 10×10 grid slot
Potential Max Win: 5,000x your bet
Bet Size Range: 0.01 – 100.00
RTP: 88.47% – 96.23%
Volatility: Medium
Release Date: 26 October 2022
Main game features: Reelbet, Flip Bonus Game, Astro Bonus Game, Apex Bonus Game
Our first impressions
Anything new is good in our books. When you've written and played over 2,500 slot reviews online, it's nice to be surprised.
But not all surprises are fun. We are not sure if the ReelBets will be brilliant or over complicated.
Perhaps this will be the first video slot game with a betting strategy that will affect your game. A mix of Roulette and slot machine?
What are the Reel Bets in Push Gaming slots?
Space Stacks will be the first game in the Push Gaming slots portfolio to have the reel bets mechanics, but Push Gaming have already said they will be adding the Reel Bets mechanics to other future releases.
The Reel Bets slot mechanics allow you to split your bet between different instant prize blocks, bonus round blocks, and the Max block. You can split your bet evenly or place varying amounts on any one of the 10 possible options.
Think of it like betting on numbers on a roulette table, except you are betting on whether you get a win on one of the many symbols or trigger one of the bonus symbols.

How Reel Bets works
The 10×0 grid will have six instant prize blocks, three bonus games, and the max bet block. Once you have split your bet over the blocks, the game really starts.
First, the instant prize blocks will receive a random multiplier that could turn even a small block win into a big win.
Then, the video slot will spin as normal, stacking the blocks randomly over the 10×10 grid. If the block you've bet on wins, you get an extra instant cash prize.
The bonus features and the max block
Now here is the tricky bit. If you win the bonus features during a normal spin, the bonus will only trigger if you've placed a Reel Bet bet. 
In other words, you need to bet that you'll get a bonus if you want to have a chance to get the really big features of the Space Stacks game.
The Max Block, for example, will grant you an instant win of 5,000x your bet if you've placed a bet on it. You can win more, as you can win multiple instant wins with the Reel Bets.
Generally, though, we suspect 5,000x your bet is a good goal post to aim as the biggest win in this medium variance slot machine.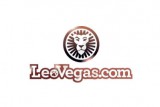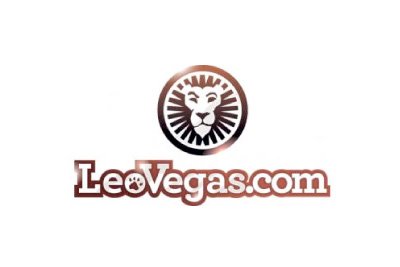 Play a huge range of mobile and online slots at Leo Vegas casino and enjoy their exclusive LeoJackpots Games, where you could win millions.
18+ Please Gamble Responsibly. Wagering Requirements -
T&Cs Apply
Are the Space Stacks slot bonus feature worth it?
The Reel Bet feature is a different way to bet on a slot to trigger big wins and features. It's the start of the game but not technically a feature of itself.
So what are the slot bonuses? and are the features worth betting on? Here's what we know ahead of time:

The Flip Bonus
This is a click-and-reveal game where you pick from a board to win random cash prizes. You get 3 picks to start with, but if you find the rocket symbol, you can reset your picks back to 3.
You can find cash prizes and cash multipliers for the entire round of up to 100x.
Astro Bonus Game
You spin a wheel of 32 segments with either multiplier, add or collect symbols. Your bet amount will be multiplied and added until you hit a collect symbol.
You'll then win all collected amounts.
Apex Bonus Game
This bonus game is similar to the base game spin, except random numbers will be upgraded with a bigger multiplier. You will continue to stack blocks for 3 respins. If you win, the respins reset to 3. If you go three spins with no new block wins, the bonus ends, and you collect anything won so far.
Is the Space Stack slot going to be any good?
The first thing we will warn you about is the wide RTP slot range of 88.47% – 96.23%.
That means casinos can purposely choose to place a machine with low odds of winning at the RTP of 88.47%.
Always check the paytable before you play, or choose online casinos that post the RTP of their machines, like Leo Vegas casino. Because they have to be so transparent, these casinos tend to only choose and display the best RTP available.
The second thing is that the Reel Bet mechanics may get challenging for those of us who enjoy the simplicity of betting on slots online.
You place a single bet and press spin. Done. No thinking necessary, just a little prayer to lady luck.
Here you will need to think a bit ahead about what kind of bonus or bet you'd like to place. It will slow down your betting if you have to think of a different strategy each time.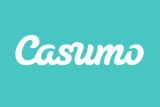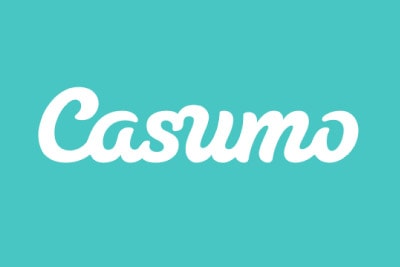 Casumo Casino provides you with a wide range of casino slots full of bonus features and big win potential. Play huge jackpot slots or enjoy their bonus-filled casino loyalty program. Go take Casumo for a spin with or without their welcome bonus and we bet it won't dissapoint.
18+ Please Gamble Responsibly. Wagering Requirements -
T&Cs Apply
Why we love the idea
If you want a bet and spin game, then don't worry. Just look through our thousands of slots reviews online and pick one.
But this could be the best of both worlds if you are after something a little bit different – maybe you like to play video poker or roulette on the side.
It allows you to bet on both the result of a win, on a bonus, and on a top 5,000x your bet jackpot.
The fact that it's mid volatility is reassuring, as it means that the maths have been created to give you plenty of action on the reels while giving you a limited amount of control.
You are still gambling, after all. Limited is about all you are going to get.
Where to play Push Gaming slots
We have a whole selection of recommended casinos for you to try, many of which host all the Push Gaming slots.
If you've already skipped over our recommendation of Leo Vegas casino, then don't worry. There are still plenty of excellent Push Gaming gambling sites out there.
Personally, we would choose to play at Casumo Casino. They always pick the best available slot game version at the highest RTP, putting players first.
You have site-wide jackpots that run into the millions, family slot tournaments, and a reward system that keeps you playing on bonuses for far longer than you'd think.
In other words, it's the perfect site for gamblers who want something a little bit different but with all the highlights of a great casino online.
Don't wait until the 26th to play. Get onboard and get ready for Space Stacks today.
Start Playing at Casumo »
Get 100% Bonus Up To €300 + 20 Free Spins On Book of Dead
T&Cs Apply