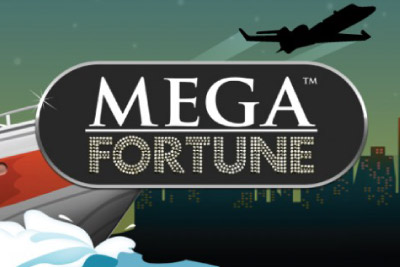 18+
UPDATE: 5/12/2013 – You can play Mega Fortune mobile slot NOW at Leo Vegas mobile casino 7 days ahead of it's official launch! We know we will be playing.
Mega Fortune. The name alone makes serious slot players all over the world shiver with excitement. It has made grown men sweat with fear, cry in despair and jump out of their seats in happiness. There are moments in time where this video slot is almost exclusively played by players world wide, with no friend, relative or compatriot managing to convince them to play a different game or even walk away from the computer.
How does one slot hold so much power over so many?
€17.8 million Jackpot. The biggest slot jackpot win in history and Guinness World record holder from January 2013 onward.
Past wins have included €10.2 million, €4.3 million and €3.9 million. Of course there have been smaller wins, of 'just' a few hundred thousands, but who remembers those in comparison to the millions that this slot machine has paid out over the last year?
Ah yes, this little beauty of a slot that holds the hearts of millions was only first launched in December 2012 by Net Entertainment, and since it's historic win, hasn't left players sights. Each time this online slot machine reaches anywhere near the 10 million mark casinos start giving out free spins left, right and centre to get players playing on their machine at their online casino.
So not only is it historic, but it's such recent history that it's impossible not to dream the big dream every time you take a spin on Mega Fortune.
So what does this means for mobile slot players?
It means that come the 12th of December, the record for biggest mobile jackpot win of £3.7 million on Microgaming's Mega Moolah mobile slot, might soon be broken by a lucky player playing on Mega Fortune mobile jackpot slot over Christmas. It could happen.
Best of all, whenever that online jackpot starts reaching dizzying heights, your family will be happy that you can now move away from your computer and move around playing the mobile jackpot slot on your Android,  iPhones or smartphone.
Perks or what?
You can view the full range of NetEnt Mobile slots here or head over to Leo Vegas, Vera&John, Mr Green and Guts to start playing some of the best mobile slots around.