Pragmatic Play slots games are perfect for mobile casinos, have some fun mechanics and you always know exactly what you are getting.
We love it when casino software studios are crystal clear about their slot machines; something other game vendors like Betsoft Gaming or even Novomatic are not always very good at.
Pragmatic Play knows that in a modern age where slot players can look online for all the answers to the best mobile phone slot games, there's no point hiding.
As soon as you open up their machine they give you the main features, the volatility and even the RTP of the Pragmatic Play slot machine, giving you an idea as to whether you'll enjoy this game or not.
They are not perfect; some of their themes are a little unoriginal, to say the least, but they are always well crafted, and some might even surprise you. Read all our slot game reviews to find out exactly the kind of game you should be playing and check out our Pragmatic Play casinos list to find out where best to spin.
Best Pragmatic Play casino for mobile: Try all Games at Videoslots casino »
---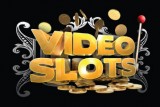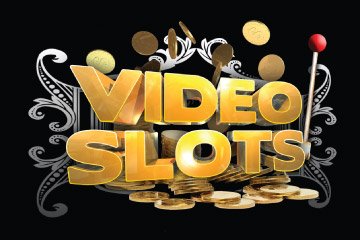 Videoslots Casino site gives you over 5000 slots to pick from, over 100 different providers, free slot tournaments, and a generous welcome bonus offer to let you test out their slots site in style.
Try VideoslotsVideoslots Review
18+ Please Gamble Responsibly. Wagering Requirements -
T&Cs Apply
Why should I play Pragmatic Play slots?
In a world where you can play thousands of slots from any one of hundreds of new casino game providers, what makes Pragmatic Play stand out?
It's not an easy question to answer, but it always comes back to one thing: they create great games that you want to come back and play again, and again.
In fact, they've won multiple prestigious Industry awards since they've come out on the market, from Rising Star in 2017 to Best Innovation in Slot Machines in 2018.
1. They put mobile HTML5 slots first
This is a mobile casino first type of software; but then again, who isn't who wants to stay relevant in the online gambling industry these days?
That said, the Pragmatic slots list has always been mobile first, ensuring that their 100+ strong HTML5 casino games collection is designed to play beautifully on desktop and mobile.
That said, many of their new innovations are designed specifically for mobile players far more than for online casinos, which makes us happy, seeing as we can't remember the last time we played on our desktop.
2. Available in all major currencies and languages
This may not seem like a big deal if you are a UK casino player, because you are used to getting every single game in English and in GBP.
But for everyone else, it's not always so obvious, and Pragmatic Play is one of those casinos that are open to pretty much the whole world.
Whether you're in Canada and want to play in CAD, or in Sweden and like to see 'Spela' written on your slot machine instead of 'Play', every little bit of customisation counts.
Because whilst we all love to gamble, it's still nice to be treated as individuals sometimes.
3. Pragmatic Play slots are safe and fully regulated
The good news about wanting to be open to as many people as possible is that they have to jump through a whole load of regulations and hoops in order to make them available to these countries.
And we are not just talking about Malta, where Pragmatic Play has their headquarters – we are talking Alderney, Gibraltar and (gulp) the UK Gambling Commission.
Trust us on this; the UKGC make so many demands on slot providers and casinos to ensure safety and fairness for gamblers, it would take a mad genius scientist to try and figure out a way around that bureaucratic nightmare.
Which is good news for you because it means that the maths and models running your slot machines are fair, fully regulated, and pay out exactly as it states on the paytable.
What are the best Pragmatic play casino games?
At last count, Pragmatic play had over 100 games, including a selection of live casino games they acquired from the Novomatic Group in June 2018.
So the selection is vast and we've looked and reviewed some of the best Pragmatic Play game that we've enjoyed and decided to rate.
Overall, they tend to release about 2 new mobile fruit machines a month, so as you can imagine, they have a very varied portfolio and it will keep on growing.
Which means that the best machines depend on what you are looking for in a game. That said, seeing as we review slot games, it's our job to point out some of the stand-out distractions available.
Best low variance slot machine:
Alright, this has to be one of our favourite Pragmatic Play games, full stop, and that's the 7 Monkeys slot machine.
You can also find the 7 Piggies slot depending on where in the world you are playing from, but 7 Monkeys is generally more available (same machine, different graphics).
Other than the fun colourful graphics, the main draw is the stacked wilds and stacked symbols covering 5 reels and 7 paylines.
The crazy fun comes from the free spins where you easily catch at least 50 free spins, giving you pure value for money per spin.
Best medium variance slot game:
For our mid volatility game selection, we head to the far east and the oriental slots from Pragmatic.
Our first choice is the classic tale remade in the Journey To The West game, where the monkey king and the rest of his high paying symbol companions all come stacked to create multiple wins over 25 paylines.
However, we'd be remiss if we didn't also put in the Wolf Gold video slot in here, because it's just so much fun, even if it's more low to mid rather than a true medium variance game.
But Wolf Gold is probably one of their best-known games, mostly thanks to their mega symbols and those 3 in-game jackpots.
Best high variance video slot:
High volatility slots are probably the hardest to review; mostly because different players expect different things, but at the end of the day, we all want BIG wins.
So we are going to put two in here that should satisfy most of us.
The Hot Safari mobile slot boasts a 100,000 times your line bet win and that's thanks to a 6th reel which can give you up to 6x multiplier on any win, at any time.
The Gold Rush game, on the other hand, is far more for those who like their games slow and steady with one big free spin win potential every 100 spins or so.
Best Pragmatic Play classic slot
We know classic 3 reel fruit machines aren't for everyone, but there's something about classic games that make us come back time and again, for some simple payline wins.
The Triple Tiger classic slot is as simple as it gets with 3 reels, 1 payline and a paytable where what you see is what you get.
The max you can win here is 500 times your bet, which would make any of us happy after a long day at work.
Everything wrong with Pragmatic Play games:
No software provider is perfect; even NetEnt Touch slots get it wrong sometimes and the same can be said for Pragmatic Play.
It's true that we tend to rate higher the games that are on the lower side of the volatility scale.
Why is that when we are generally high variance slot players?
Because when we do casino slot reviews we have to try and be impartial and ask ourselves: if this is the kind of game we played all the time, would we come back and play again?
Hard to find a good balance sometimes
And they've found a good balance on their low variance games where you mostly get little wins often, but there's always the hope for something bigger whether through a good feature or an in-game jackpot.
With their high variance games they tend to go a little more traditional; say their Madame Destiny slot which tries to duplicate the success of Lucky Lady's Charm Deluxe.
But we already have one of those, and we don't need a slightly different version of it.
Pragmatic Play are at their best when they try and stick to creating their own unique flavours rather than copy something that's come before.
Their slots can lack imaginative themes
It's hard to criticise them about this because, in the end, if you create enough slot machines, you'll end up working your way through all the themes.
Almost every vendor has an Irish Leprechaun slot, or a Gold Mining game, and certainly plenty of Far East inspiration.
But this slots provider does tend to be a little lazy in that they don't necessarily try to put their own unique twist on a well-worn theme.
Like how Play'n GO makes you spin on an actual BBQ in Sizzling Spins or how NetEnt gave Finn and the Swirly Spin unique game mechanics.
Instead, it can feel like they are going through a tick box list with their slot themes: Asgards has the Norse Gods themes, Wild Spells has black cats and enchantresses, Panda Fortunes has koi carp and stone dragon statues.
It can come across as a little generic, but in the end, it tends to be well done, so we can generally forgive them.
Ultimately they are just trying to re-create what we are familiar with, and what we've been playing for years.
And is that so bad, when the game mechanics are do very good?
Start Playing at Videoslots »