Mobile Progressive Jackpot Slots
---
As progressive jackpot slots are some of the most fun to play we've put together all the mobile slots with jackpots that you can spin on the go. Each slot review will tell you how to trigger the mobile slots jackpot prize, how high you can expect it to go and where you can get the best bonus to go play.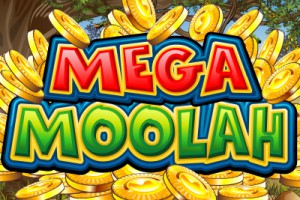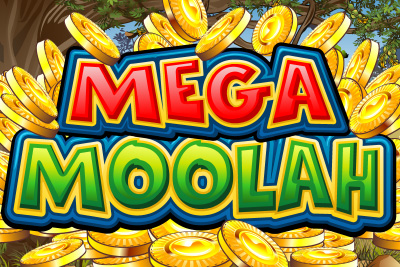 If you are here, you know why progressive slots are the best jackpot games to play. Better odds, bigger prizes for lower bets and usually the cream of the casino software crop, huge jackpot slots games are what every experienced gambler ends up chasing.
It's what creates those BIG slot winner stories in our news, 8 times out of 10. We've all dreamed of seeing those words flash before our eyes, and our lives change dramatically. Just think: one spin and you are a millionaire. Now isn't that the slot gamblers dream?
Mobile jackpot slots are harder to find than their online counterparts. There's not as many, but the ones there are, are frankly, quite brilliant.
So whether you're after the multi-millionNetEnt jackpots, the multi-tiered Playtech or Microgaming jackpot slot games or the smaller less competitive iSoftBet or Betsoft casino games, we've collected all the progressive jackpot slots for mobile you can enjoy on your Android phone, tablet or iPad / iPhone.
---
What is a progressive slot machine jackpot?
We're assuming if you've read this far, you're still not sure if this type of casino game is for you. Perhaps you think it will require extra work or you want to know the rules.
Well, you're in luck, you don't have to do anything differently when playing slots with jackpot prizes.
Same rules apply, except you have a little meter somewhere, with a ticking number going upwards. Every time you make a bet on that slot, a very, very small percentage of that bet goes into the pooled progressive jackpot.
That doesn't mean you are betting less mind you. Just that the casino puts a little bit of their cash into the slot jackpot, to grow it. And they do the same for every player that plays the game.
Think of it as cash back going into one big pot, but only one of you is going to get it.
How to win on a mobile jackpot slot?
You play. But first you should also read the rules, or our mobile slot reviews above.
That's because sometimes, some jackpot casino games will have different rules on how you can win. Many are 'any time, anywhere, any place'. Meaning you could bet 10 pence or 100 in cash, and you have the same chance of triggering the mega jackpot prize. It's completely random.
Most however, have a starting betting level. Usually you have to bet the maximum amount of coins (not the maximum bet, be careful here) or, at the very least, more than the minimum bet amount.
Then there are some who ask you to have 5 symbols on a payline, plus two symbols on reel three, and that it be the full moon in winter. It's not that this makes it necessarily harder to hit than the random ones, but depending on the criteria, it can take the fun out of the slot your playing.
If it's too hard, or too easy to get to the jackpot bonus game, you'll feel like it's all a sham.
We rank the mobile slots & games that are as fair to everyone, no matter how much you are betting, and how much fun they are as an overall game. Because you should be playing the jackpot mobile slot for the in-game wins as much as for that big cash prize.
Why play a crappy game with small odds of winning a million, when you could play a great progressive slot that gives you greater odds to win all around?
Best jackpot slot casinos?
Because each of the game providers will only have a handful of this type of game, the best mobile casinos will be ones that have multiple software to give you the whole range.
Playtech are the only exception in that they don't like to play with others, so you have to go to a reputable Playtech casino to enjoy their games. We recommend Mr Green, who have a lot of their games mixed with a whole load of others.
For everyone else, here's our top three jackpot casino choices:
Vera&John: Enjoy NetEnt, Microgaming, Yggdrasil and local Play'n GO jackpot games at this fun and quirky casino.
The casino jackpot slots software
You won't be surprised to hear that many of these progressive jackpot slots are connected. Whether that's one big pot for several games, or similar game play, you'll clearly see some similarities and differences between each of the video slot software providers.
Here are a few things we've noticed along the way.
---
The Best NetEnt Jackpots
Online? Oh so many. On Mobile... euh... not so many.
There are only two to speak of; the first is the one, the only, and the best of the best, the brilliant Mega Fortune slot machine. Holding the Guinness world book of records as the biggest slot jackpot ever won at 17.6 million in cash, it's no surprise this is the first NetEnt progressive jackpot slot for mobile.
The second is the comparably brilliant, but elusive Mega Fortune Dreams. The follow up to the successful original slot, only a handful of slot sites have this game and we give you two of the best.
---
Microgaming Progressive Jackpot Slots
Oldies, but goodies, all the Microgaming jackpot slots have been around for a while. So yes, the graphics are a little simple, but don't think that that means the games are.
Two stand out from the pack; Mega Moolah which usually hits around the 4 million mark (obviously, this varies greatly – all down to luck on the day) and has 4 mobile jackpots in total. The mega starts at 1 million and grows, the second at 10 thousand, the third at one hundred and the fourth at 10.
Major Millions is the second one of note, namely because it tends to be the second highest and hits a little more frequently than Mega Moolah, hitting between 600 thousand and a million.
There are so many Microgaming jackpot online slots out there that to try and make a broad generalisation is almost impossible. You have to play slots for fun, read the rules, then play for real money and know that each is a little bit different from the last.
---
IGT Mega Jackpot slots
IGT are relative late comers to the casino jackpots scene. But they have managed to create an array of jackpot games based around their most popular slot machines online and mobile which provide plenty of action.
Two big names you might recognise are the Cleopatra and Wolf Run slots both of which you can play with or without a Mega Jackpot attached that can raise up beyond the million mark.
Other games in their portfolio include new slot additions like MegaJackpots Star Lantern and MeagJackpots Isle O Plenty, but it's the oldies that do it for us with MegaJackpots Siberian Storm still packing a punch.
The Super Playtech Jackpot Pool
The Playtech jackpot slots are usually very worthwhile as they tend to go into the hundreds of thousands, if not millions.
Not only that, but they create an impressive array of mobile casino games that are generally way above the rest in terms of graphics and sounds, and generally even game play.
The ones we love most are their popular Superman and Age of Gods series of slots.
Best of all, they are so popular and there's so many of them, that when you win one, in no time they are back up to impressive heights. Our favourite, is the Age of Gods Furious 4 along with the original Superman The Movie slot, both 5 star reviews.
Then you have the progressive games with jackpots that don't tend to go that high. We are not big fans of these, though a few exceptions like Gold Rally and Gladiator Jackpot do come to mind.
---
The One of a Kind BetSoft Jackpots
Betsoft Gaming is one of those you either love or hate. They have a definite style and look which makes them stand apart from the rest.
Also all their jackpots are to the slot itself, rather than a pool of slots.
That means two things:
The quality of the game counts more than ever; so if you don't like it, don't play it.
The popularity of the game will determine how big the jackpot amount gets to.
BetSoft Gaming jackpot slots will never reach the millions because they are not as big as the ones we've mentioned above. As a smaller Indi software the slots themselves will generally hit around the 80 thousand mark. Sometimes more or less of course.
The bright side is that you have less competition. Meaning your odds of hitting that 100K jackpot are better here than hitting a million in the Microgaming games. Think about that for a second and consider how much you really truly need in order to change your life.
If the answer is 100,000 or a little less, then these are the mobile casino games for you. We recommend you start with Greedy Goblins or Mr Vegas, as they are the most popular of the range.
Mr Green casino tends to get all the Betsoft games first and have a great no deposit welcome bonus for you. As good a time as any to try something new.
---
The exclusive Play'n Go jackpot games
Currently you can only find these in two sister casinos; Betsson or BetSafe. Both decent, both big, both will look after you.
Thank-fully, due to the fact that these are two of some of the largest casinos in Europe, these pools of jackpots that sit in over half a dozen slots, goes up quite quickly. They also vary widely in theme, from 1930's Jazz of New Orleans, to fairy tales and classic gems and jewels.
However, as you'd expect these all look and feel quite similar. Bright side, they all work great on whatever device you are playing. Downside, depending on the game, they can be a little graphically underwhelming.
But you can free play Play'n Go jackpot slots to be sure you like them enough to keep playing, and then you have a whole range of them if some are not paying out as much as you'd like.