Until the 21st of July 2022, there are some real tunes on the Rizk Casino radio. All you have to do is pick your favourite songs and claim your family bonus till then.
The Rizk Radio is bringing you non-stop hits this July, and all you have to do is tune in every day and pick your favourite music genre.
When you do, you will be rewarded with any one of 7 possible casino bonus offers, all keeping you playing at one of the best online casinos around.
It's a simple enough casino promotion, but one that is worth investigating, especially if you love playing casino slots online.
Visit Rizk Casino »
Or read our Rizk review.
The Rizk radio daily rewards
Captain Rizk is playing DJ this summer, but he's not just playing songs to pass the time away whilst you play your favourite casino slot games.
Instead, he is handing out some great casino rewards as party favours to anyone who shows up between now and the 21st of July 2022 at Rizk Casino.
In other words, every day you log in to Rizk casino, you will get something special in your account.
How to claim your daily rewards:
In essence, all Rizk Casino is doing is giving their players a casino bonus a day until the 21st of July. You will need to have made at least one deposit before you can get your daily bonus.
Choose your favourite music genre
Open up your offer
Head to your Rewards to claim your offer
All your bonuses will always be found in the reward session of your casino account.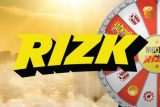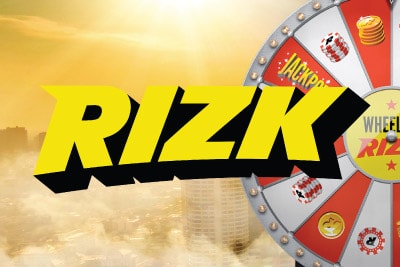 Play hundreds of slots from top slots providers like NetEnt, Microgaming and more and with slot tournaments, rewarding loyalty program and fast cash outs as standard.
18+ Please Gamble Responsibly. Wagering Requirements -
T&Cs Apply
What kind of casino bonuses will you find?
The chart-toppers don't look quite the same as in Top of the Pops, but you'll like them much more we promise.
Randomly you can win:
$100 in cash
Free Spins
Super Spins
Level Up Rewards
Win-Win Chips
Cashback Chips
Double Speed Chips
If you are wondering what a few of these are, trust us when we say they are all worthwhile in their own way. Whether that's giving you time to win back from wins, from loses, or from levelling up a little bit later.
Start Playing at Rizk Casino »
What are the Rizk Casino rewards?
You can only get one bonus a day until the 21st of July 2022. Once you claim your bonus, you will have 24 hours to use it, or you lose it.
You don't know which reward you are going to get, but it's almost always a fun way to spend the day.
€£$100 Cash Prize
This is the jackpot of prizes. Why? Because there are no wagering requirements on the money. It's all yours to keep, play, or do exactly as you like.
There are no better casino cash bonus offers out there.
Level Up Rewards
This is a strangely satisfying bonus, but what you need to know first is that this Rizk Casino has a one-of-a-kind loyalty program. As you play, you level bars go up by points. At each new level, you get bigger and better rewards.
Only with a Level Up Reward chip, the rewards are that much better, even if you haven't gone up very high on the charts.
You are guaranteed to get:
10/30 Free Spins on Sabaton slot
5 Super Spins on Sabaton
15 Free Spins on HammerFall
10 Free Spins on Guns n Roses slot
5/20 Super Spins on Guns N' Roses
These will then be automatically added to your rewards. Free Spins are played at $0.10/$0.20/$0.40 per spin. Super Spins are played at $1 per spin.
You will also get your usual reward for levelling up. There are no wagering requirements on any of the bonus spins.

No Deposit Free Spins Casino Bonus
This is as simple as it gets. You can turn on this casino bonus whenever you want, simply, turn on the reward and voila! Free spins on your account.
10 Free Spins at €£$0.10 per spin on Big Bass Bonanza slot
5 Free Spins at €£$0.40 may be awarded on Big Bass Bonanza
There are no casino bonus wagering requirements on the bonus, as always, and all free spins are played at the minimum bet.

No Deposit Super Spins Casino Bonus
A super spin is a free spin bonus that is played at $€£1 a spin instead of the minimum bet. And as we all know, the higher the bet, the more you can win.
What you'll get is 5 Super Spins on the brilliant Sweet Bonanza slot game. You'll have 7 days to claim and play your bonus.
There are no wagering requirements and no cap on winnings or withdrawals.
The Reload Bonus Casino
If you are looking for something that will help you play in the online casino for longer, this is the bonus you want to catch.
You will randomly be given one of the following casino bonus:
25% up to £€$60
25% up to £€$150
50% up to £€$80
50% up to £€$150
Unlike the free spin, the bonus here has a wagering requirement of 40x, and there's a minimum deposit of £€$10 to trigger the casino offer.
What is the win-win chip?
This is a special chip, that once activated, lasts for 60 or 120 minutes.
60-minute Win-Win Chip: if your winnings are greater than your losses, 10% of your net winnings will be returned to you as Bonus Money, up to a maximum of £€$40.
120 minutes Win-Win Chip: if your winnings are greater than your losses, 20% of your net losses will be returned to you as Bonus Money, up to a maximum of $80.
These can be played on any casino game at Rizk, not just video slots.
60 Minutes Double Speed Chip
This one is super simple. Once you activate this chip, for the next 60 minutes every single bet you place at the casino will double the points towards levelling up.
The quicker you level up, the quicker you get a reward in the Wheel of Rizk Casino Loyalty Program.
60 Minutes Cashback Chip
This is a more traditional form of casino bonus, so if you've been around the casino block for a while you know what you are getting here.
The Cashback Chip duration is of 60 minutes and you must play 50 game rounds for the chips to come into play.
Cashback is calculated as 10% of your net losses on any games (except live casino) in the casino during the time period. The maximum amount you can return is $£€100m, and the minimum is £€$1.
Free Spins Casino Bonus on Deposit
Who doesn't love a bigger and better free spin casino bonus? And when you make a deposit, you get better offers.
If you do get this bonus, you'll be able to deposit £€$40 and get 10 free spins on the Lordi Reel Monsters slot at $0.50 per spin.
Lordi has a top win of 4,000x you bet. At 0.50 a spin, that gives you the potential to win £€$2,000 in cash, wagering free.

Super Spins Bonus on Deposits
Much like the free spins deposit bonus offer, but at a higher betting level.
Deposit $40 and get 10 super spins on the Sabaton slot (max win of 5,000x bet)
Deposit $100 and win 25 super spins on the HammerFall slot (max win of 30,000x your bet)
Because super spins are played at $1, in one case you could win £€$5,000 or £€$30,000 in cash.

Play at Rizk Casino this July 2022
If you are looking for a new online casino to play, Rizk Casino online is the one to try this July, up until the 21st 2022.
They have one of the best casinos around, with a huge selection of casiino games and friendly customer service around the clock. From Canada, to New Zealand, to Europe, they provide one of the best all-round services around.
And this month only, every day you log in you will get a casino bonus. There are few casinos out there that promise that many offers in such a little amount of time.
Now is the time to play and enjoy all that this great casino has to offer.
Start Playing at Rizk »
100% Bonus up to €100 + 50 Free Spins + Wheel of Rizk Free Spin
T&Cs Apply